Give me forty minutes, and I'll whip you up a batch of cookies. Make it an hour, and I'll throw in a beef vegetable soup. My mother taught me to cook starting at a very young age, and I learned more from my grandfather as I grew older. I have taken their recipes and made them my own. When I feel helpless, I bake for friends. If you are sick, if someone has died, I cannot make your problem go away. But I will listen to you. And I will cook for you. I speak my love in chocolate chips.
_______________________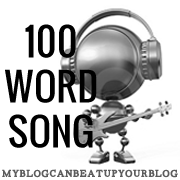 Hey! Lance liked my entry for last week's 100 Word Song contest so well that he let me pick this week's song. I chose Dimming of the Day, one of my favorite Richard and Linda Thompson songs. Lance has Bonnie Raitt's fabulous cover of it embedded over at the contest. Can you imagine the acrimony they set aside to sing this? My response above is not what I expected to write. Music is one of the places I turn when I'm stressed, and these songs and artists in particular. Cooking is another. So I think of the two together.
_____________________________________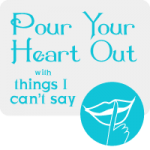 I'm also hooking up with Shell over at Things I Can't Say, because I haven't poured my heart out to her in ages.

Jessie Powell is the Jester Queen. She likes to tell you about her dog, her kids, her fiction, and her blog, but not necessarily in that order.