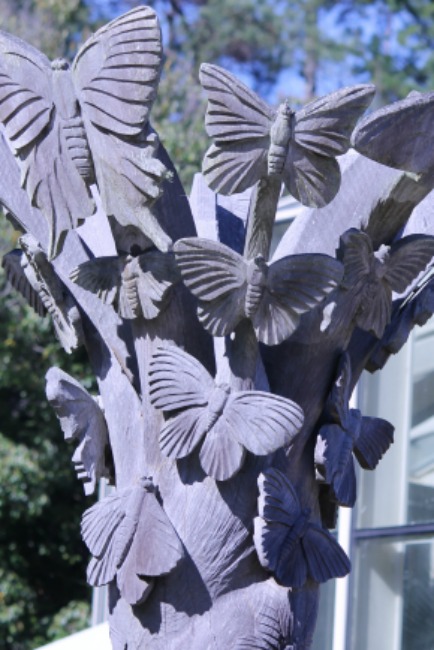 In the first rehearsal with the real gun, Ella screamed and raced over to make sure Aaron Meddins, who played the Gestapo Kriminal Assistent, hadn't really been hit. It didn't matter that she fired blanks.
But she had to control that fear, because Demons at the Door's success hinged on creating Sister Edmund as a plausibly faith conflicted nun. She disarmed Daniel and his pregnant wife Freda when they first begged for shelter, but at the climax herself shot the Nazi who stumbled onto the convent's hidden Jews.
"I'm fine," Aaron said, then offered, "I'll wink when you cross left. The audience won't see."
On opening night, that  gun felt heavy when Ella's Sister Edmund snuck to its hiding place, and heavier still after she exited, waiting backstage for her cue to return.
Then, onstage, Freda said, "Please, our baby will come any day," and Ella stepped into the sanctuary. Everything was as it had been in rehearsals, and yet different. She didn't see her friends Aaron, Kera, and James. She saw a villainous gray-dressed monster menacing the quaking, pregnant Freda and her helpless husband. She regretted terribly taking the gun from Daniel, who would surely aim true now. She hated that she must be damned for a murderer, when the monster himself was yet a child of God. But for Daniel, and Freda, and their baby, and all the children hidden in the orphanage, Sister Edmund fired. The explosion rocked her back a little on her feet, and as the gray man fell, the Sister ran to the young couple. "To the cellar now, quickly," she said. "He will have a partner somewhere."
"But Sister Edmund," Daniel protested.
"Go," she commanded him. "We are all but God's vulgar servants, and if I have offended His eyes, then I will answer to Him."
As Freda and Daniel scurried away, Aaron winked at Ella. And Sister Edmund, seeing that flutter of an eye, thought that the monster might just need some more killing.
_______________________________________

This week at Trifecta, the word is vulgar.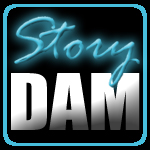 And over at Story Dam, the weekly Linkup asks for a story where a character takes a stand.

Jessie Powell is the Jester Queen. She likes to tell you about her dog, her kids, her fiction, and her blog, but not necessarily in that order.