I have this hair stylist. She's not what you might expect. Or really, I don't know what you might expect. Because I've never had a hairstylist before. My idea of haircut is 'pay little and expect similar results'. I can't exactly remember how I started going to this place. Possibly I was recovering from an awkward cut and decided to spend more. Or maybe, most likely, it was the establishment which was both open and conveniently located when I realized that if somebody didn't cut my bangs quickly, I was going to do it myself. My haircuts all happen this way. Essentially, I wait until my bangs are down in my eyes and turn myself in.
Anyway, this stylist. Her name is Karen. I won't say she's good. But she's unique. I like what she does, though I am sure her methods wouldn't appeal to many.  And every time, she asks me, "How do you want it cut?" And every time, I shrug and ask back, "Well, just like this, only shorter?"
The answer is unfair because, of course, by the time I get around to a cut, my hair is usually so long that it is impossible to discern the original style. And the real answer to her question is even more massively unfair, and it goes something like this:
Look. I had long hair for a lot more years than I've had short hair now. Long hair was braids, and ponytails, and pushing behind the ears. Short hair is hair dryers, and floof, and oh my god curls. I love this gift bestowed on me by two pregnancies, but I have no idea what to do with it. I don't know what I want. You are the professional. I'm sure you can figure something out.
I'm usually pretty shaggy by the time I get around to a haircut.
Like this.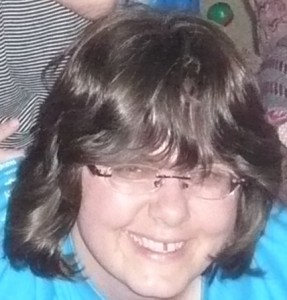 Or this.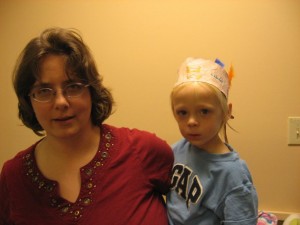 So Karen rarely has even a strong concept to work from. Mostly, she has to go on a lot of guesswork, and I'm thinking a fair amount of prayer. For my part, I never have more than a vague notion of what she's going to do with me. It all depends on her impulses and the raw materials available, right?
Sometimes, I look like this when she's through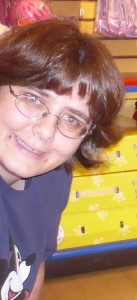 Others, more like this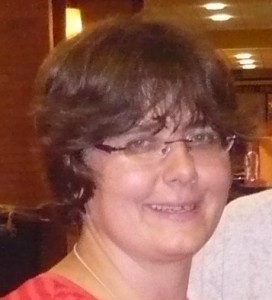 And then again, sometimes this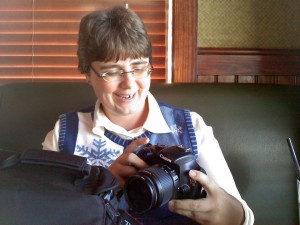 And so far, I've been lucky. I have loved everything. But, luck has its limits.  Without better guidance from me, sooner or later, she's going to give me a dud shearing. My hair almost needs cutting again, so I've been trying to catch it off guard and photograph it at angles that show what I'm looking for, more or less.
I tried this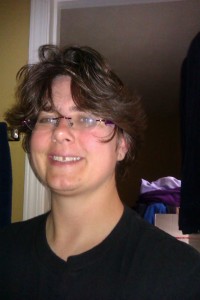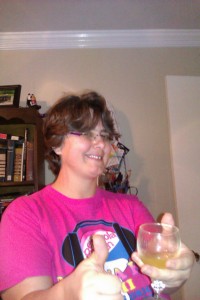 I haven't got it right yet, but I imagine that if I can show her a few possibilities, she's sure to figure something out. After all, she's the professional, right?

Jessie Powell is the Jester Queen. She likes to tell you about her dog, her kids, her fiction, and her blog, but not necessarily in that order.