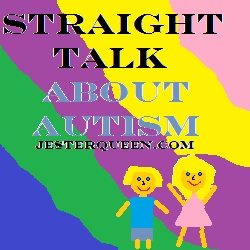 Listen, we've only got a little while to get this wrong. After that, our kids can screw things up for themselves. I feel for the parents whose children may never be independent, for the ones who just don't know. Scott and I are so lucky, because we
do
know. Our kids won't just become independent adults, they'll have college degrees to show for it. Even though we get things wrong right and left, our kids are turning out just fine.
Assuming that Sam gets that little monster temper under control, he's going to be a good student. He'll dance circles around his academic subjects, I'm certain. He's got a good heart, when his impulses don't overwhelm it. Caroline's in an even better spot. Hell, if second grade had a valedictorian, I'm pretty sure she'd be it. She's whipsmart. She's also got more compassion than I've ever known in a human being. So much that it breaks my heart sometimes.
Our kids don't need a 'cure'. But don't think we won't take them to therapies. Just because I don't think they need 'curing' doesn't mean I don't see them struggle in the world. Good lord. Caroline loses points like spilling water on the days when she insists on walking around the class and arguing with the teacher instead of doing her work. Sam has at least one massive outburst a week.
And it's not necessarily going to get easier as my kids age. In some ways, it will get harder. Because people don't outgrow autism. It isn't something that stops at age 18.  Except when dealing in extremes, it just doesn't get much attention after high school. So we don't often hear about the people like my kids are going to be. The ones whose autism is simply a thing in their lives. It throws up roadblocks, sure. But it doesn't stop them. It won't hold them back from adulthood.
When we hear about autism in adults, we primarily hear about the great successes, like Temple Grandin, or the institutionalized people who society labels failures. And I think that's really my point here. I have friends, family even, who gasp at the thought of labeling a child "autistic". Autism isn't a label. It's a condition. It's chronic. It's lifelong. And if the results of a study in South Korea can be replicated outside that country, it may affect as many as one in thirty eight of us. Even if that study can't be replicated, the accepted figure is one in 110. Update. The CDC just released new numbers. One in eighty eight. I'll be discussing that soon.
Words like 'success' and 'failure', now those are labels. I'll celebrate successes. Temple Grandin is held up as a role model for a lot of good reasons. The woman is extraordinary. But failure? That's a label I'll reject. Those adults who display symptoms of profound autism aren't failures. The scale is just drastically different. Their successes are achieved at a more granular level.
When a parent or family member or friend rejects the diagnosis of autism, what they are really rejecting is the label of 'failure'. In their minds, the word 'autism' still means 'failure'. It doesn't help that even within the autism community, stereotypes persist.
I'm writing to call bullshit.
Because my kids aren't some fucking statistic. They're children. I get it that the diagnosis may seem surprising. I'm not going to get offended if you say, as many do, "I had no idea she had autism." Or "I would never have guessed he was on the spectrum." I'm actually cool with that. I don't take pride in my children's conditions, and I understand that there is a subset of behaviors typically (sometimes stereotypically) associated with the disorder. And hell, sometimes it is possible to look at a person and recognize that there's a spectrum-type issue going on. The fact that my kids rarely display those traits does make them unexpected to many.
But if you say instead, "She can't have autism; she's too verbal. Too ambulatory. Too good at eye-meeting. Too compassionate."  "He can't have autism; he doesn't sound like Rain Man. He's got great motor skills. His sentences make sense. He isn't sitting rocking in a corner humming." Then brace yourself, honey. Because I will flay you. I'm done with judgment. I'm done with labels.
My kids have autism. Scott and I can deal. Can you?
___________________________________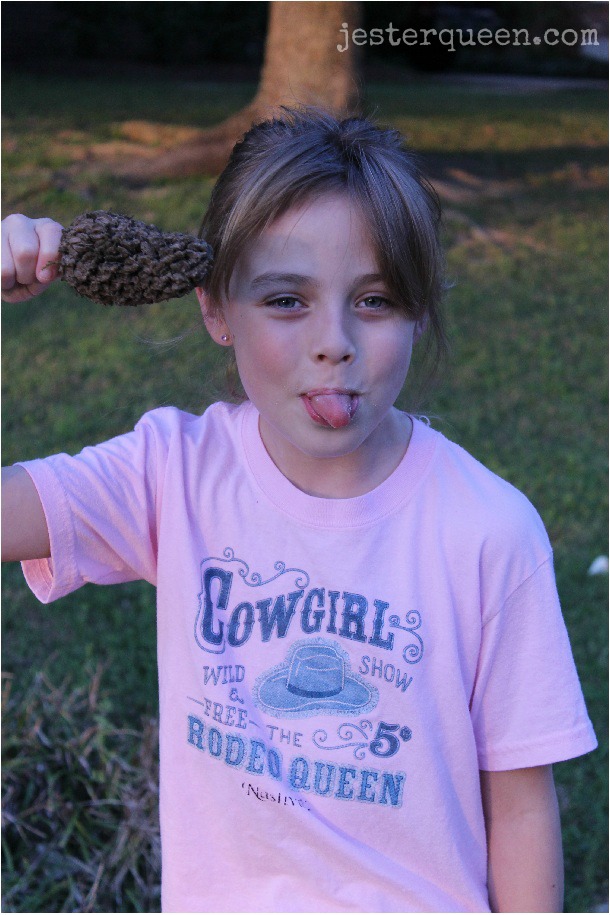 This is the first in a new periodic series I'm going to do called Straight Talk About Autism, in which I talk about some of the things we encounter raising two kids on the spectrum. It's going to be about my family. I don't expect it to apply to anyone else. If it does, so much the better. But I think that until a lot of families and individuals at all points of the spectrum start to speak up and describe their lives, this attitude that autism equates failure will persist. And seriously. Could you tell this face that it was a failure? I didn't think so.
I'm also linking up for the first time in entirely too long with The Lightning and The Lightning Bug for their 'Listen' prompt.

Jessie Powell is the Jester Queen. She likes to tell you about her dog, her kids, her fiction, and her blog, but not necessarily in that order.