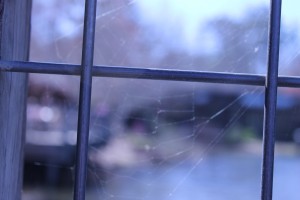 "No time," Charlie gasps. "I'm sorry." and then the clawed arms shatter the window and plunge through his abdomen. Gore spraying from his wounds, he squeals, "Run baby!" and throws me his keys.
___________________________________________
Trifextra this week chose a challenge posed by community member MOV from Word Cut. She asks us to: "Write a horror story in 33 words, without the words blood, scream, died, death, knife, gun, or kill. Good luck."

Jessie Powell is the Jester Queen. She likes to tell you about her dog, her kids, her fiction, and her blog, but not necessarily in that order.