It's been a week here. A spring break of a week to be specific. Having both kids home from school all week is …. nuts. But adorable. (Mostly. There are no photos of when Sam threw Linda's cat in the pool. Oh yes he did. Wanted to see if Pretty could swim. Verdict? Yes. But she may never trust small children again. Linda is truly an amazing friend.) Anyway, here are some pictures in lieu of anything intelligent to say on the subject.
Except this. Our kids were in the same vicinity as the broad banded copperhead, and we removed them from said location. But they were not in any way CLOSE to the snake. Nor was I. Long range lens is true love.
And hopefully this post will WORK on the second try. It crashed my blog on the first effort.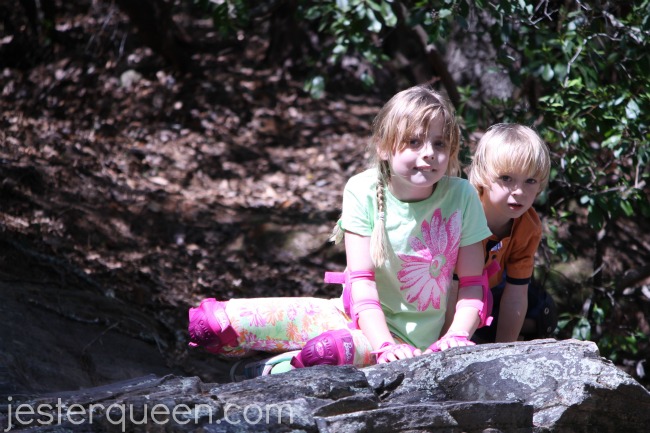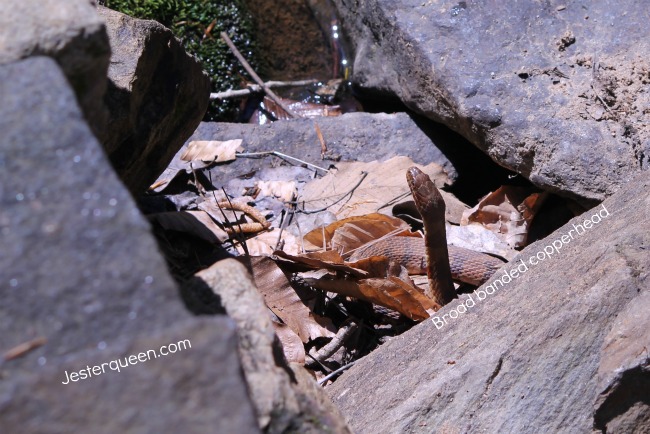 Jessie Powell is the Jester Queen. She likes to tell you about her dog, her kids, her fiction, and her blog, but not necessarily in that order.