It started with the colors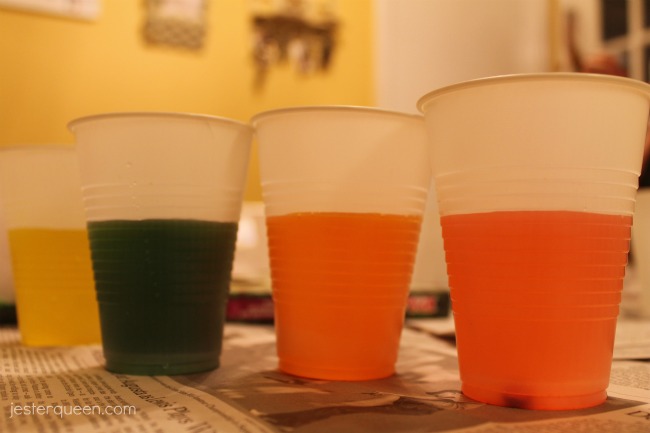 But things got silly fast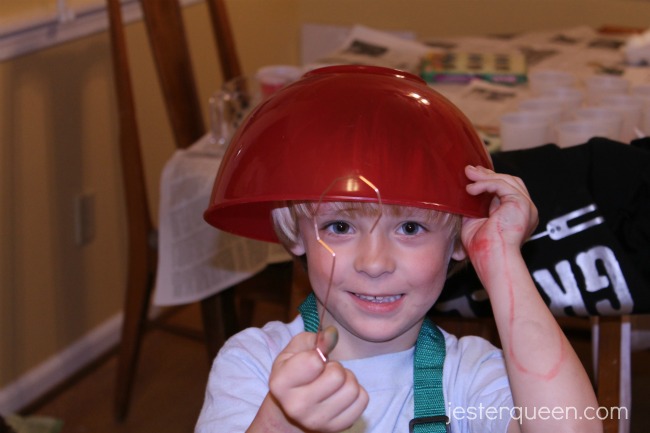 for Sam, anyway.
Caroline was into the eggs at a much deeper level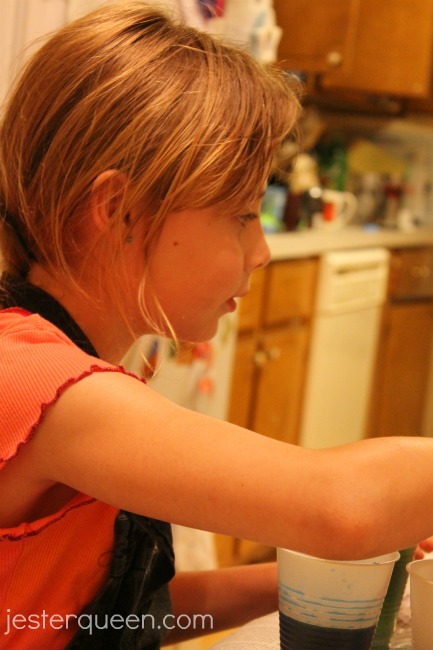 She really considered what colors to use
and took great pride in her results;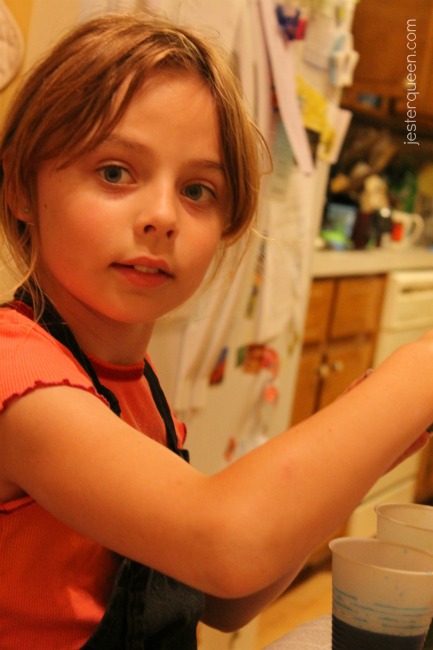 especially when she realized I'd put her name on one of her eggs.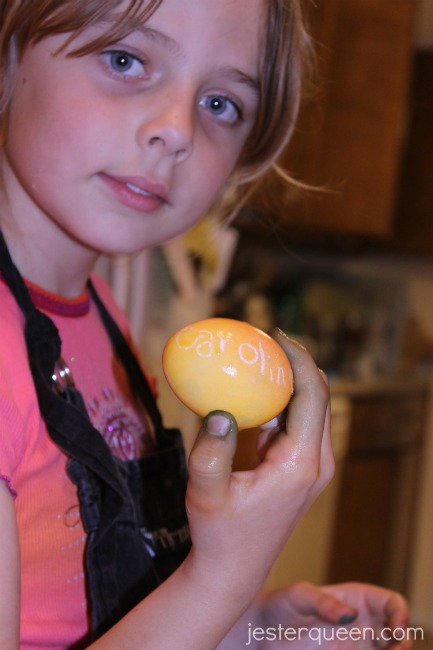 Sam was pretty thrilled when he saw his first eggs come out.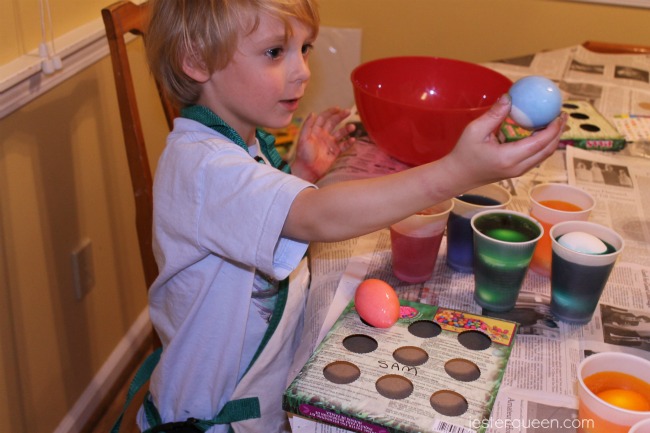 But on the whole, he was more interested in dumping colors together and dying himself mushy blue.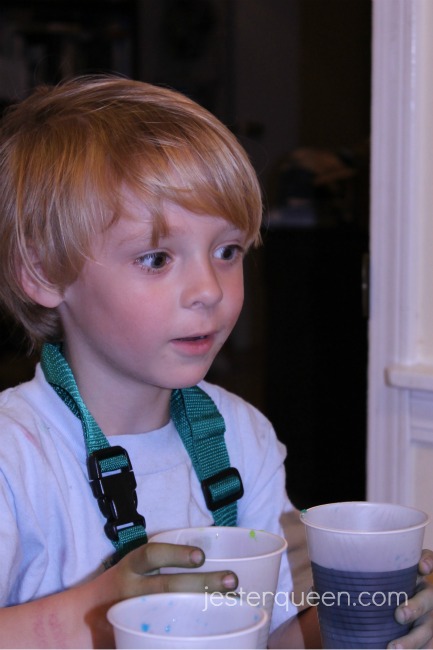 In the end, they both had an eggsellent time.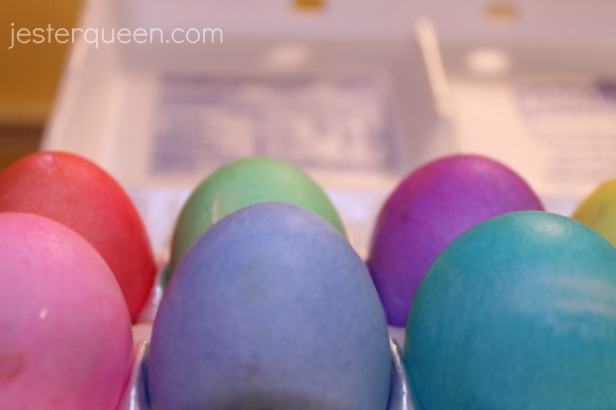 Right up until Sam melted down for four hours when the project was over. Oh well. Can't win them all, and even he had fun while the project was in progress.

Jessie Powell is the Jester Queen. She likes to tell you about her dog, her kids, her fiction, and her blog, but not necessarily in that order.