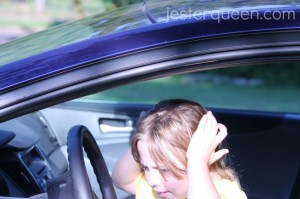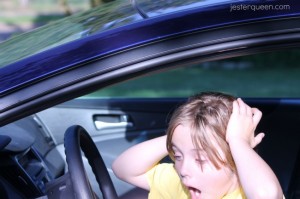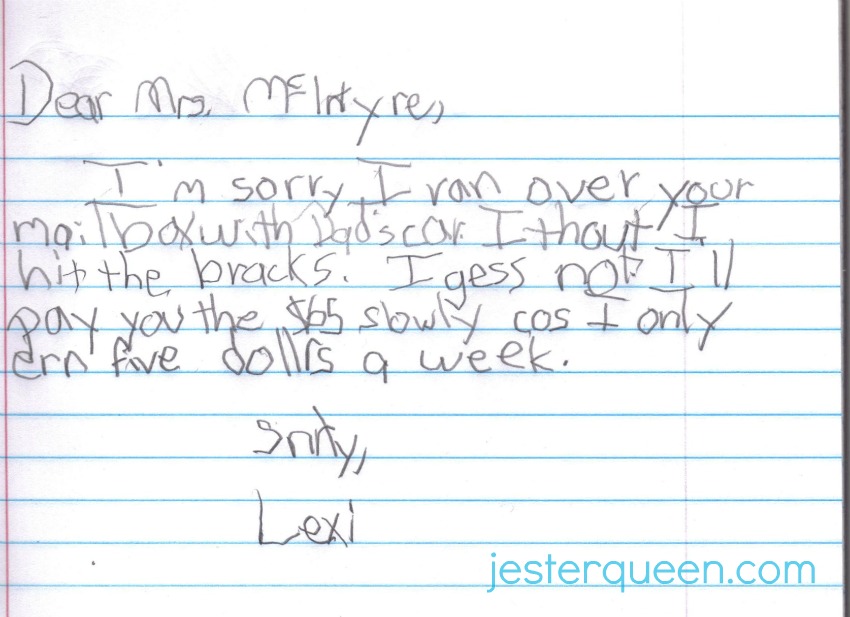 Dear Mrs. McIntyre,
I'm sorry I ran over your mailbox with Dad's car. I thout I hit the braks. I guess not. I'll pay you the $65 slowly cos I only ern five dollrs a week.
Snrly,
Lexi
____________________________________
This is my entry for this week's Trifextra. We are to write an apology in 33 words (salutation and closing don't count against). I owe credit to my co-author, Caroline, who helped me with the spelling and posed as Lexi. However, she wants everyone to know she would never steal Dad's car, and that our car is just 'our car', not 'Dad's car'.  The handwriting is mine – I'm a lefty and that's what it looks like when I write with my right hand.

Jessie Powell is the Jester Queen. She likes to tell you about her dog, her kids, her fiction, and her blog, but not necessarily in that order.