So, the last time you heard from them, our caterpillars had just arrived. They came with a note that said they would start to form chrysalides (John Wyndham fans kindly note the extra 'e') in five to seven days. Clearly, somebody informed these guys of the meaning of "make them wait in anticipation".
To remind you, here was day 1: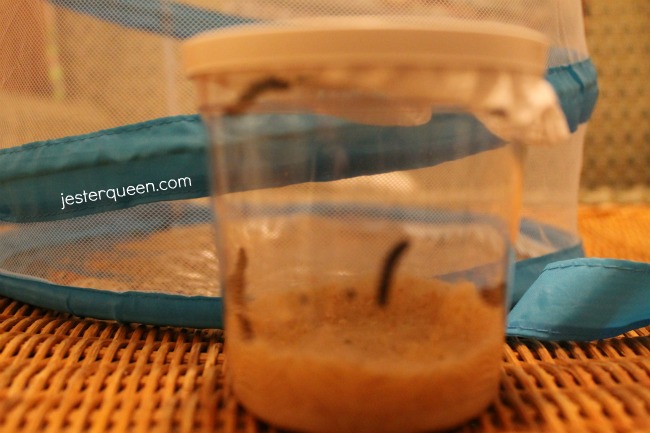 Not the greatest picture, but I'm sorry to say none of them with my big camera have been. (Aside. Scott, I know we never exchange whatever day gifts. BUT. If you were so inclined, a fisheye lens for my rebel would be just the perfect mother's day gift.) Ahem. Where was I. Oh yeah.
By day two, we had reached this state.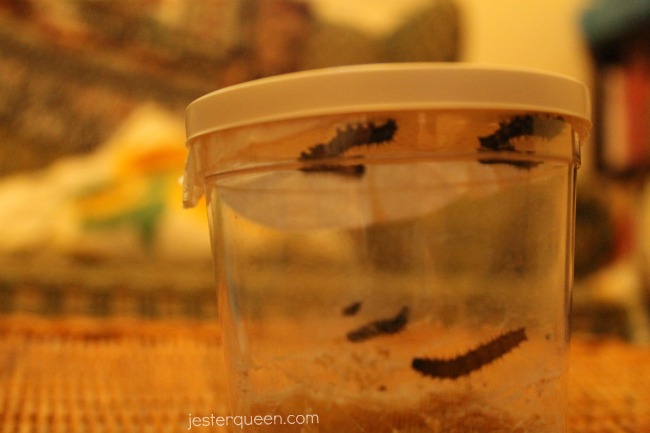 And here we are at day three.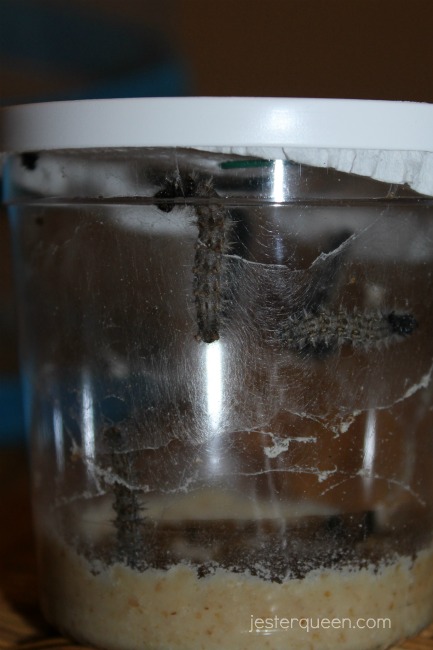 And day four.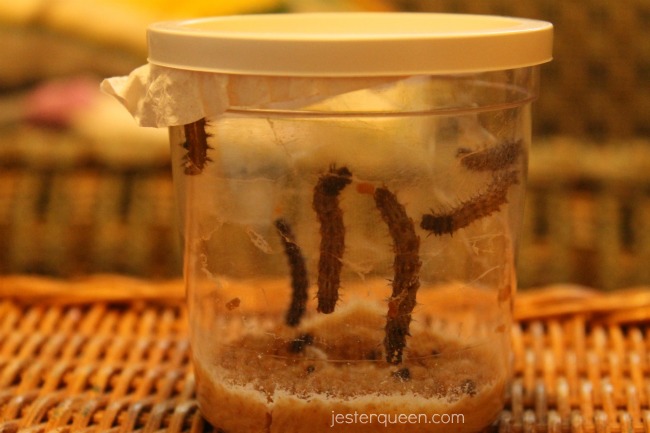 By day five, every time one of the little buggers climbed up to the ceiling, we were all just SURE it was getting ready to pupate, but it was like Braxton Hicks or Something.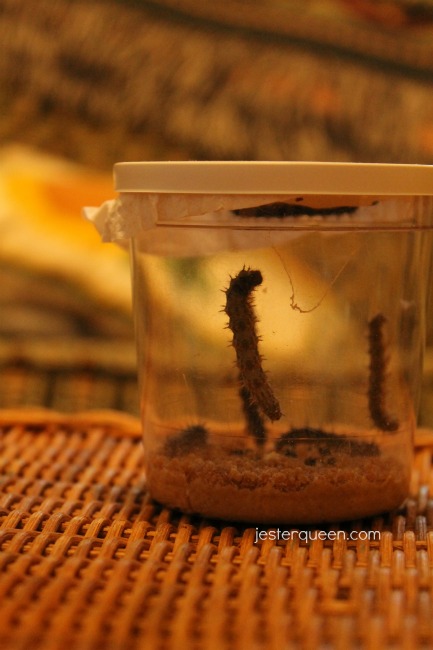 Because it wasn't until about 11PM on day six that four of them abruptly dangled in the appropriate J shape: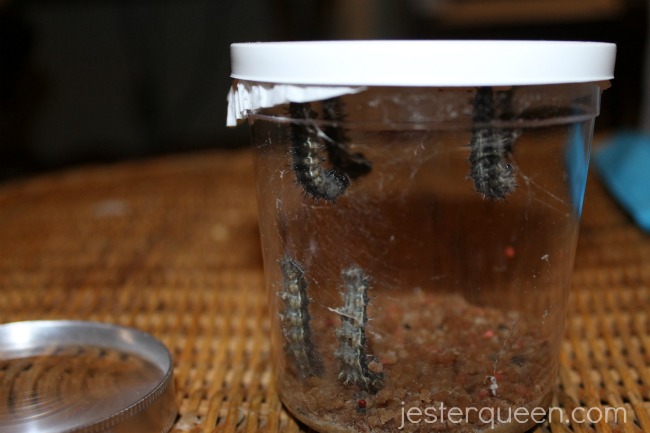 They still looked this way when the kids got up this morning.
But by 1PM of day seven, they suddenly looked like THIS.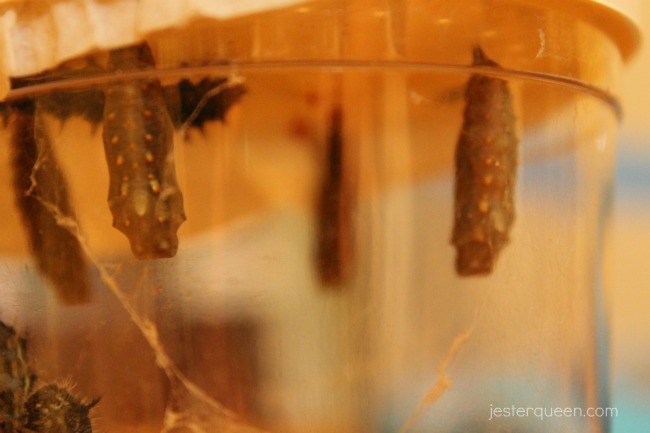 And tonight, the other two are getting ready to go. For the curious, we got these things from  Nature Gifts. (No – this isn't sponsored content. Unlike my racy post from the other day, this is just fun with the kids.) The kit promises five Painted Lady caterpillars. We got six, and all six are so far thriving.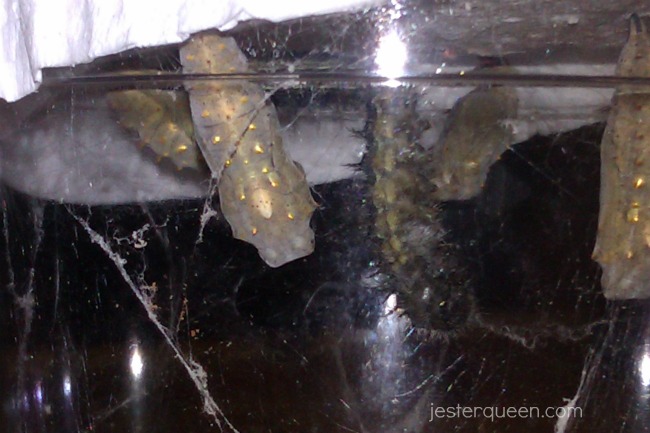 Note that they aren't that shiny, but the flash on my phone made them look that way. (And it's this phone shot that really gives the best details.)

Jessie Powell is the Jester Queen. She likes to tell you about her dog, her kids, her fiction, and her blog, but not necessarily in that order.