"Three hundred dollars? But the chain is worth a thousand!" Mrs. Gordon tugged at her coat sleeves.
Donny said, "If you've got a buyer, go elsewhere." He stood back from the counter.
Mrs. Gordon leaned in. "You're offering me less than a third of its appraised value."
"I'll be able to sell it for barely half. This isn't Tiffany's."
"That kind of casuistry is exactly what's wrong with this country."
"Take it or leave it."
Mrs. Gordon laid her hand on the chain but didn't pick it up. Finally, quietly, she said, "I don't have much choice, you thriftless bastard."
_____________________________________________________________

_____________________________________________________________
I'm SO HAPPY. I found out in January about this 100 word challenge posted by Velvet Verbosity. And also, I found out it was on hiatus as of a couple of weeks before I found it. I wanted to pound my head into something brick! (OK, not really, but hyperbole is an awesome form of communication.) It was another word based challenge like Trifecta. And I missed it.
I really enjoy Lance's 100 Word Song, and I do not participate in it NEARLY often enough. I love spinning off stories from songs. It's just that getting a story down to 100 words for me, when I'm trying to capture everything I feel about a song? Yeah. Hard. (Which is good for me. But I don't get it done often.)
But the word challenges are my favorite. I remember in 8th grade, our teacher tried to have an advanced spelling group, because she had about fifteen of us who belonged in a gifted and talented program, but the best our school could manage was to send the high school Algebra teacher back once a week. Anyway, the spelling group tanked because she was picking random impossible words out of the dictionary, and I think maybe two other students besides me spelled them right ever, and it was screwing up some other straight A averages or some bullshit.
But while it lasted, I loved it. We had to use the words in sentences. I don't think Fanfic had really gotten wheels yet, not the kind the internet would give it, and I was always paranoid about writing using other people's characters anyway, so I probably would never have written it. But I cheerfully wrote Tolkien themed spelling sheets. Or Thomas Covenant. Or any number of things. I'm sure that' s where this love of word challenges comes from and why I'm not so horrible at cutting them down to required lengths.
BUT! To return to my original point (And I'm now far beyond 100 words) Velvet Verbosity is back!! I didn't miss out! I CAN SUBMIT. This week's word is Thriftless, and I think we all have until Friday or Saturday to play.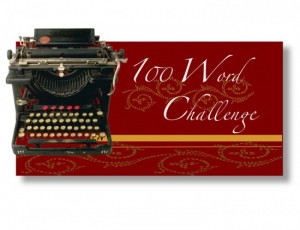 Jessie Powell is the Jester Queen. She likes to tell you about her dog, her kids, her fiction, and her blog, but not necessarily in that order.