Let me get a couple of administrative details out of the way first.
1) If you'd like to read my short story "End of the Line", then you need to go buy a copy of Idea Gems Tough Lit VI.  It costs a dollar to download (and you can download it to your PC if you don't have a Kindle). (And if you're really interested, you can buy it in physical touchy-feely format for $8.50.) Yes! I'm SO excited to have a piece in a publication that people actually have to pay MONEY to read! Please, go check it out.
2) The following is my entry for Velvet Verbosity's 100 word challenge, where the word of the week is Fragile.
?????????????????????????????????????????????????????????????????????????
Butterflies get credit for grace thanks to their intricate, crystalline bodies. But whenever I try to photograph them, I  realize how jagged their flight patterns are. They skirt and dodge and return to the same plant in a genetically imprinted dance of predator avoidance.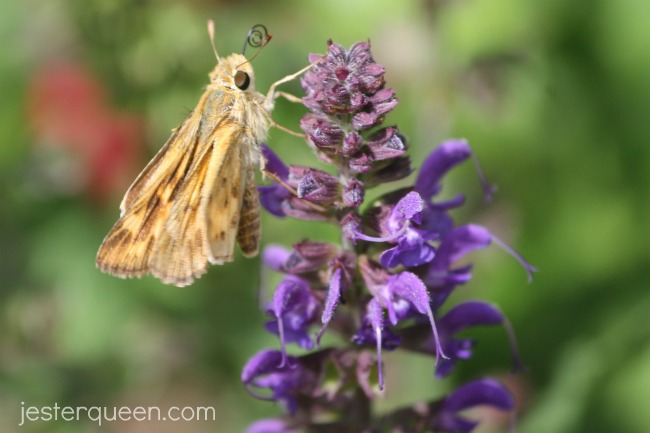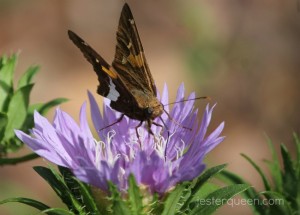 They protect those fragile wings with unceasing motion, rarely stopping to enjoy more than a sip at any one flower. Watching them is exhausting. But I can't look away. Because in those flicks and flashes, they hide brilliant colors and extraordinary patterns. If I turn my head, I risk overlooking the most stunning beauty in nature.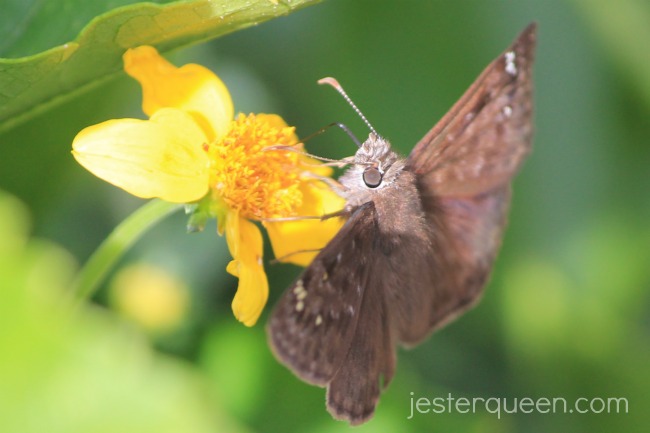 Jessie Powell is the Jester Queen. She likes to tell you about her dog, her kids, her fiction, and her blog, but not necessarily in that order.