"I've never seen such a spectacle!"
Darcy stumped past her mother into the kitchen.
"You're a teacher! You're a role model now!."
Darcy found a bowl, poured cereal and milk, then sat down opposite her father and took the top section of The City Star off the table between them. "Doesn't seem like your business," she finally said.
"What would your principal say if he found out?"
Darcy folded her newspaper back to the comics section.  "OK, then. Let's think about this another way, Mom. If you don't want to see your daughter stripping, then don't go in the club."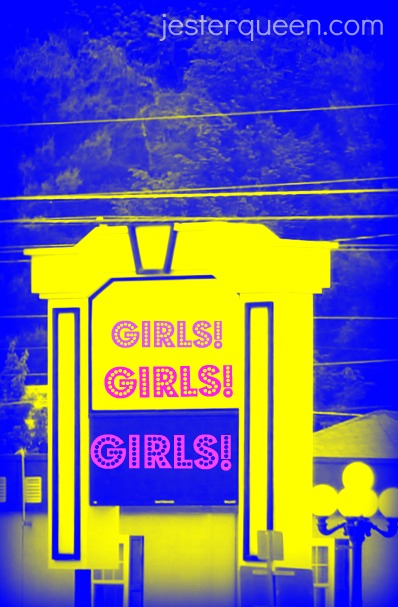 This week, Velvet Verbosity wants to see a spectacle. E.B. White would be proud. Of Velvet V. Not Darcy.

Jessie Powell is the Jester Queen. She likes to tell you about her dog, her kids, her fiction, and her blog, but not necessarily in that order.