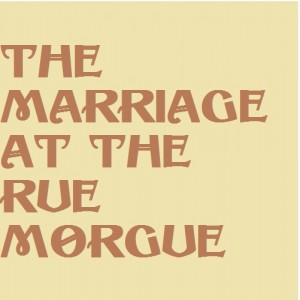 When the search for an abandoned orangutan leads to the death of their best man, primatologists Noel Rue and Lance Lakeland find themselves in a wedding quandary. Police suspect the ape, but Noel and Lance know better. They cannot call off or delay the big day, and they must juggle their search for the real killer with last minute details like convincing half the family the wedding isn't cursed just because it's being held at a former funeral home.
This cozy mystery set in a fictional town in Northwestern Ohio shows the inner workings of a primate sanctuary, even as it explores deeper questions about the secrets we keep from each other. As the story progresses, Noel and Lance begin to realize they don't know anyone as well as they thought, not even each other. In fact, just about the only thing they know for sure is that even though the orangutan is innocent, the only way they can prove it is to find the real killer.
About the Author:
I have a Master's degree in English from the University of Kentucky. Additionally,  my novel Divorce: A Love Story was released in electronic format by Throwaway Lines in December 2011. My short mystery "End of the Line" was published in Idea Gems magazine in May 2012, and a ghost story "Terms" will appear in September 2012 in Diversion Press's anthology After Dark.  Thanks so much for your time and interest. I look forward to talking to you soon.
__________________________________________________
This is my entry for The Lightning and The Lightning Bug's pitch perfect prompt. A couple of notes.
1) Lance, I apologize for the name thing. I have been writing this since last year before I started reading your blog I swear. But I'm not changing the name.
2) People? I'm shitty at this part of the writing. This feels about as blah as it can get, even though, when I talk the book, it gets a lot of interest. My elevator pitch is SOSO much better: "Noel Rue and Lance Lakeland's best man has been murdered, and the only thing they know for sure is that the orangutan didn't do it". Advice is welcome, and for God's sake, shred the thing and inspire me to do better.
3) The book is finished, and in answer to an earlier question by SAM (who tagged me in the Lucky 7 meme awhile back, but I was too paranoid to post my own work at the time, only now I've decided to get over myself) Page 77, line 7, and continuing for seven lines goes like this:
It had not.

So I turned Lance's own words on him. "I'm not going to change my mind," I told him now, as I opened my door and swung down onto the parking lot asphalt.

He got out of the truck and came around to join me. "Neither am I," he said. "And I don't think Art would want us to stop now."

"No, he wouldn't." I said. And then I started crying again because we were already speaking of our dearest friend in the past tense.

Jessie Powell is the Jester Queen. She likes to tell you about her dog, her kids, her fiction, and her blog, but not necessarily in that order.