After my grandmother lost her vision to glaucoma, her engagement ring went missing. We tore up the house, but it was gone. She talked about it all the time, but talking couldn't bring it back. When she eventually entered her final decline, she had a few tests run, more for the rest of us than herself, to make sure there was nothing at all we could do. The doctor called my grandfather over and said what everyone expected, but added, "she has something lodged in her intestinal tract." Nobody had the heart to tell her we'd finally found the ring.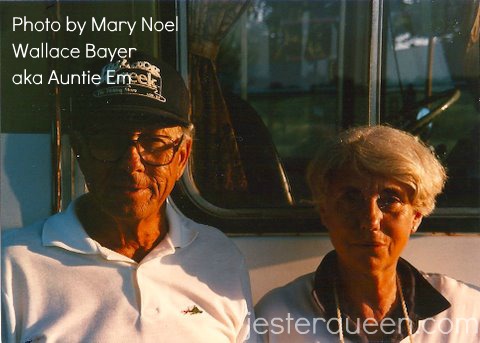 Look at me, 100 word songing 2 weeks in a row. Who are the elephants in your life?

Jessie Powell is the Jester Queen. She likes to tell you about her dog, her kids, her fiction, and her blog, but not necessarily in that order.