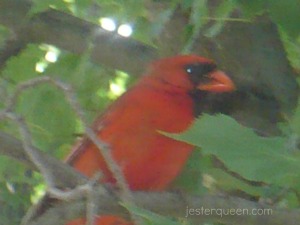 One would think that someone as
twitful
as my husband would love an organization like Twitter. I mean, it has his nature in the name. But no. Scott will never twit me on
Twitter
. And I have to say, my viewpoint isn't so very different from his.
For him, there's just no reason to type something you could as easily say.
I want to like Twitter. But for me, the problem is that I could not just as easily speak my tweets. Tweeting is, for me, the ultimate act of self-censorship. To contain myself to 140 characters, I must slice an idea down to its barest grains, and then break it again, until scant fragments remain. By the time I publish a tweet,  I have cut out its heart, opting to retain, instead, its vocal cords, which look less pretty. Or I must stretch it, spitting out one cell at a time, garbling through distortion a message that would otherwise be clear.
It's not that I don't like reading other people's tweets. Some people actually can cram a lot into those 140 characters. But not me. I'm verbose. So if you don't hear much from me on Twitter, don't think I'm not paying attention. Odds are, I'm just lurking, scrambling to compact some thought before its relevance is lost forever.

Jessie Powell is the Jester Queen. She likes to tell you about her dog, her kids, her fiction, and her blog, but not necessarily in that order.