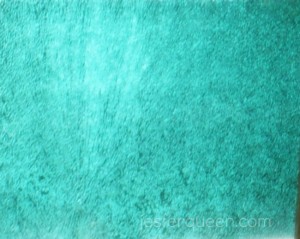 Lady Beatrice whispered, "Magda can't find out."
Lord Bertram pulled her thigh closer to his lips. "Never."
Then the world rent open with a piercing scream and a jagged hole in the wall. Lord Bertram threw Lady Beatrice onto the bed. A crier shouted, "To arms! To his majesty's chambers!"  Bertram scrambled into his breeches and a tunic and ran to answer that call.
And then he reappeared in the wall's hole, but it wasn't him at all. This man looked exactly like Bertram, but he wore a mud leather helmet and a strange mask. Instead of a tunic, he had a short coat and strange breeches.  He carried Magda's body in his arms, and then he dropped her.
Forgetting her nakedness, Beatrice ran to her dead sister. Only just as the man was not really Bertram, the woman wasn't really Magda. Her open, vacant eyes, were brown as the man's muddy helmet, and her hair was dark instead of golden.
"Who are you?"
"I'm his majesty's bombardier and gunner, and I am your lover, Lady Bea."
"Where is my sister? "This isn't Magda!"
"This Magda is the only one who matters to us."
" Why is she dead?"
The bombardier looked over at the bed Beatrice and Bertram had so recently vacated. "She stabbed her own Beatrice in vengeance, then took poison."
"No!"
"Your sister  is coming now."
"She would not kill me."
"She is the paladin's wife, and she will.  Death settles every score. None can ask reckoning of the dead."
Then he reached for her. "But she need not find you. Where I come from, you are wholly mine now. Your living sister can have that Bertram forever. Will you return with me through the hole?
Beatrice understood his truth as she heard her sister near to  the bedchamber. "Oh Bea!" Magda's voice was laden with despair.
Beatrice reached back to the bombardier. She took his hand and he pulled her close. Together, they stepped through the hole to forever.
__________________________________________
This is my second submission for Trifecta's 33rd weekly prompt. This prompt is a bit more traditional. Well, as traditional as anything 'Trifecta' gets. We're being asked to take off on the third definition of 'score'.

Jessie Powell is the Jester Queen. She likes to tell you about her dog, her kids, her fiction, and her blog, but not necessarily in that order.