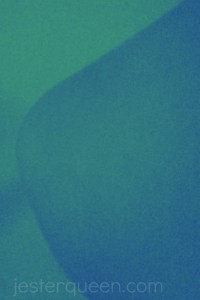 Mom and Dad were physical people. They changed their own oil, fixed up all our furniture a thousand times, and plumbed like they were born to the sewers. Dad even learned some basic wiring to avoid calling in an electrician.
Which made it that much harder to see Dad in his hospital gown, prepped for surgery. Mom held his hand, the one that wasn't poked full of IVs, and I sat a little behind him. The nurse said, "Now, I need you to confirm that you understand the procedure we're going to perform."
Dad interrupted her. "You're going to pull out some of the old wiring, plunge the line, and patch me up with what passes for electrical tape if you're a surgeon." In spite of the situation, Mom snorted laughter.
"Um."
"Yes, I get it. You're removing plaque. You're putting something else in place of my vascular walls. Listen, you're cute. What do you say I take you out for coffee and we forget all about this nasty heart business."
"Dad!"
Mom kissed his forehead. "You're incorrigible," she said.
The nurse smiled brightly. She said, "Or we could go to a bar. I know this anesthesiologist who can mix up a mean cocktail."
"Now you're talking!"
Mom rolled her eyes and looked in my direction. "Don't encourage him," she told the nurse.
"It's all right," she said. "A positive attitude is what gets most heart patients through. We're about to head back to surgery now." Indeed, an entire team had materialized around the bed. They tugged and rotated, and soon, my father was on his way out the door.
Mom stood up suddenly. "Jim!" she called.
The whole parade stopped for a moment as she walked across the room. She took his hand again and said, "You come back to me, now. I love you old man."
Dad smiled from the gurney. "My heart is going to be just fine," he said. "All it needs is a little elbow grease."
Then they let go of each other, and he rolled away down the hall. I said, "He'll be OK, Mom."
Mom said, "I know. Or I hope I do. I just hope he doesn't tell so many jokes the doctor forgets how to operate."
"That's why they put him under, I think. So the doctor can concentrate and do his job."
"You're probably right about that. Anyway, let's scoot back down the hall. That waiting room isn't going to populate itself, you know."
"I guess not." I tried hard to think of one of Dad's signature jokes to fill the silence, but nothing came, so I took my mother's hand and we walked out together.
For the Scriptic prompt exchange this week, Barb Black gave me this prompt: All it needs is a little elbow grease.
I gave Kat this prompt: Chad followed me from room to room singing his cow song while I picked up dirty laundry and cleaned litter boxes.

Jessie Powell is the Jester Queen. She likes to tell you about her dog, her kids, her fiction, and her blog, but not necessarily in that order.