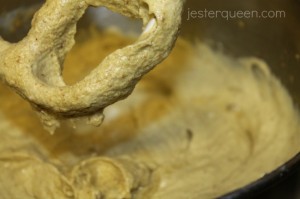 I ran across a really fun blog opportunity a few weeks ago thanks to the awesome ladies at
5 minutes for Mom
. Here's how it works. The lovely people at Mocafe sent me a package of their
Matcha Green Tea, and I got to try it in a recipe of my choosing.
I love to cook, so this was a nobrainer, the samples were a plus, AND, when I paste my blog entry into the linky form, I'll be eligible to win a really cool Blendtec Blender. (Hey, vote for me over here, will you? Just click the little thumbs up. I'd love a new Blender!) I call that win-win-win! When I got my samples in the mail, I starting planning.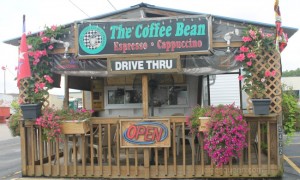 First, to get myself thinking about tea, I went out and bought some coffee, naturally. We live within walking distance (um, when it isn't a million degrees outside; I drove) of The Coffee Beanery. It looks like a SnoKone place that somebody built a wooden porch onto, and I totally want to have time to linger in there and drink. But. I needed my drink for inspiration, and so I took it home with me.
And then I got on the computer to start thinking about what to bake only to find that one of my favorite food bloggers had just made exactly the dish I needed. Lauren at The Gourmet Veggie Mama posts some of the most delicious recipes ever. I'm not a vegetarian, and yet I regularly troll her site for what-to-make-for-dinner. I never regret a single thing I try. So when she put up this one for a Pecan Sour Cream Cake, a little lightbulm went off in my head.
I made a few changes to her recipe to work in my yummy Matcha Green Tea Latte. For instance, since the mix came with a lot of vanilla flavoring, I dropped the vanilla from the recipe as a separate ingredient. And since the tea was so sweet, I didn't add the glaze on top. But one thing that I DIDN'T change was the sugar.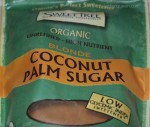 Lauren substituted Coconut Palm Sugar for half the sugar in the recipe. She extolled the health benefits and swore nobody could taste the difference. I figured I was adding six eggs among other things, so I wasn't overly concerned about 'health'. But the name sounded SO exotic that I went out to the health food store and bought some. Excellent decision. It tasted great. We all noticed the difference, and we APPROVED.
I baked with my helpers, and even accounting for them, the whole thing went off beautifully.
If you're looking to make this delight yourself, here's what you need to have and do:
3 cups flour
½ tsp salt
¼ tsp baking soda
1 cup unsalted butter, softened
1 ¼ cups sugar
1 ½ cups coconut palm sugar
¼ cup Mocafe Matcha Green Tea Latte Blend
6 eggs
½ cup pecan pieces
1 cup sour cream
Preheat the oven to 300° F (148°C). Grease and flour a 10-inch bundt or tube pan. (this is a deep, heavy cake, so be prepared to fill the thing almost all the way.)
Sift the flour, salt, and baking soda together in a separate bowl.
In a mixing bowl, cream the butter and sugar. (The palm sugar wouldn't cream for me. It got good n mixed, though.)
Add the Matcha Green Tea
Beat in the eggs one at a time
Add the sour cream and mix
Add the flour, ¼ – ½ cup at a time. (Note – I use a stand mixer. Lauren suggests alternating sour cream and flour as you add.)
Add the pecans (you can also sprinkle these around the inside of the pan for a topping.)
Bake for 75 to 90 minutes, or until a toothpick inserted into the center of the cake comes out clean (It only took ours 75 to be done).
Let cool in pan for 10 minutes, then turn out onto a cake plate.
Just try not to eat it all without help. Burp.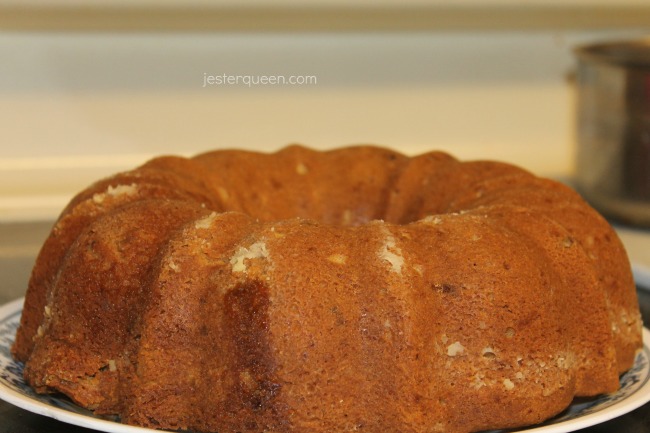 Jessie Powell is the Jester Queen. She likes to tell you about her dog, her kids, her fiction, and her blog, but not necessarily in that order.