This week,
Velvet Verbosity's w
ord is Hurrying!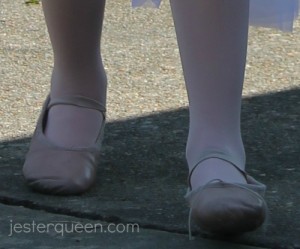 _____________________________________________
"I'm hurrying!" Elsie ran past her Mama.
Mama turned around to shut the door, but Elsie pattered up the sidewalk. She didn't pay any attention to the cracks that threatened to stub her toes. She arrived panting at the corner only moments before the yellow bus slouched into view. Finally, it hissed to a stop and the door screeched open.
Elsie screamed, "LISSA!" and then she threw herself at a bigger girl climbing down.
Lissa said, "You'd think I'd been gone weeks!" But she stroked Elsie's brown head and smiled. "I'm back now duckface.  Let's go home. I'll carry you."

Jessie Powell is the Jester Queen. She likes to tell you about her dog, her kids, her fiction, and her blog, but not necessarily in that order.