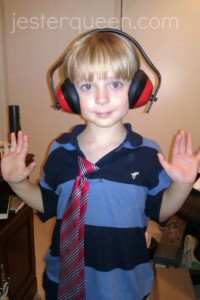 "Turn it
down
." Scott's face loomed as my door swung open.
"I had that closed."
"We can hear you in the kitchen."
"Yeah, Mom, it's too loud." Caroline poked her head under her father's elbow.
"You're only complaining because it's heavy metal. If I had the Beatles up, you'd be in here dancing."
"You've got Beatles? I want the Beatles!" Sam joined the fray with enthusiasm unreasonable for someone who should have been zoned out in front of the TV.
I clicked around until my desk stopped shaking with the gunshots of "For Those About to Rock, We Salute You."
Scott rubbed the back of his head. "Look, honey, I know you need to drown the house noise out so you can write, but there's got to be a volume loud enough for you that doesn't attack our skulls."
"Or you could use earphones, Mom, like you make me do."
"I think she just called me a hypocrite."
Sam wormed past Scott and into the room.  "I like hippos. Do you have a hippo song?"
"Not hippo, Sam, hypo… oh never mind. It was just AC/DC. It's not like I was blasting Nine Inch Nails." We have an agreement about Nine Inch Nails.
"I want a hippopotamus for Christmas."
"Stop! Stop! I'll put on something else."
"Beatles! Beatles!" Sam hopped on one foot.
"Or David Bowie." Caroline wedged past Scott to bring her whole body into the office. "I want to hear 'I'm Afraid of Americans.'"
"Ooo, I could do that! That one has Nine Inch Nails on it, too. Bonus!" Our agreement doesn't cover collaborations.
"No!" Sam was adamant. "That one's boring! And you had David Bowie on for hours last night when I wanted to sleep."
"Fifteen minutes is not hours."
"And I want the Beatles."
"Yeah, but I really did have the Beatles on for hours yesterday. What's wrong with AC/DC?"
"What's wrong with turning it down?"  Scott's voice was largely lost under the tumult of our children's protests.
"Mom, you promised to play 'I'm Afraid of Americans'".
"I like 'Why Don't We Do It In The Road!'"
"The Black Keys!" I held up an arm for silence.
"Yeah! Lonely Boy!"
"Gold on the Ceiling! If I can't have the Beatles, I want Gold on the Ceiling!" Sam stretched up like he thought he could get to the gold right then.
"Both! I'll put it all on!"
Scott turned and walked out of the room. "I'm going out back." He pointed over his own shoulder.
"Wait a minute. If you leave, how am I supposed to get any writing done?"
"Let me know when you turn it down, and I'll come inside again."
"Come on, Mom! Put them on! He's missing the dance party."
"Two songs. Two songs and then I'll put on headphones. Mommy needs to get back to work."
"And," Scott's voice floated down the hall, "Our next computer will not have a subwoofer. I'm tired of having this conversation twice a week."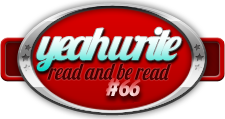 Jessie Powell is the Jester Queen. She likes to tell you about her dog, her kids, her fiction, and her blog, but not necessarily in that order.