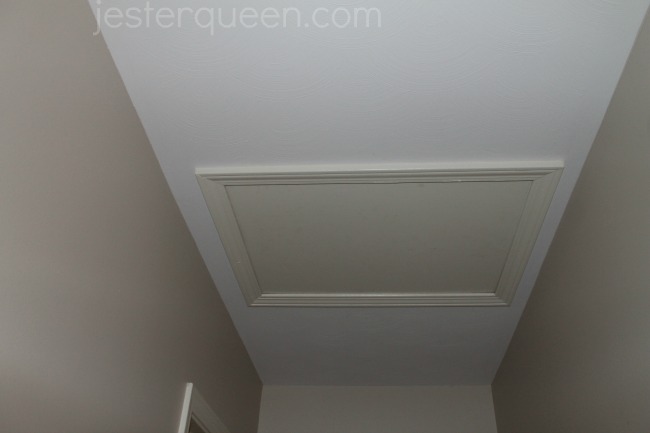 Scrape-squeak-squeak. Scrape-squeak-squeak. Dunk-gadunk squeeeee.
" I think we have rats in the attic."  I stood in the hall looking up.
Scott came from his office and listened with me. "Attic fan."
"But it sounds like The Devil in The Exorcist. You remember that scene where Ellen Burstyn tries to convince the housekeeper there's a rodent infestation, only it turns out to be Satan?"
"Jessie, the only thing I remember about The Exorcist is that you said it was suspense and dragged me off to see the director's cut in 2000."
"It is suspense! And it sounds like it's living in our attic." I pointed at the ceiling.
"Attic fan." He returned to his office.
I followed. "And the housekeeper keeps insisting there aren't any rats, and that's true, because…"
Scott rested his head in one hand, and then went to the kitchen without listening to the end of my sentence. He handed me a flashlight and went for the ladder. The outside thermometer said 102.  But the when he came back to the hall and moved the ceiling square aside, the attic felt more like 130.
He climbed up and banged along the aisle that runs the length of the house. I followed his progress and stopped where his noise ended. The squeaking thunks continued their intermittent song and then suddenly cut out. Silence.
Bump schlep-schlep thud.
"Are you alright?"
"I'm fine. Just hold the ladder still, will you?" Scott passed me the flashlight.
Sweat drenched, he stepped down.
"Well? What was it?" I handed him a towel.
He mopped his forehead. "Attic fan."
"Are you sure? How did you make it stop? Do we need to fix it?"
"Yes, I'm sure. And I turned the sensor up so it won't crank on when it's still so cool."  He handed me back the soaked towel. Leaving the ladder behind, he went to the kitchen for a long drink of ice water.
"What about fixing it??"
He shook his head. "I can't even figure out how to turn it off."
"But do we …"
"Let me ask you this. If we don't fix it, is there any possibility you will stop believing The Lord of the Flies is hiding out under our old coffee table up there playing with the K'Nex that Sam's too young for?"
I looked at the ground. "Probably not."
"I'll call Dixie Electric in the morning." He put down his empty glass and went back to collect the ladder.
"What do you think it's going to cost?"
"Jessie, I'm dealing with one problem at a time today. I've done basic demonology. I'm not starting in on accounting."
He carried the ladder back out. I stood in the hall and listened. After a few minutes, the sound started again. Scrape-squeak-squeak. Scrape-squeak-squeak. Dunk-gadunk squeeeee. I wondered if we really had to wait until morning, or if I could call Dixie Electric right away. I wondered if they would understand that this was an emergency.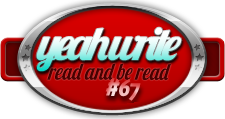 Jessie Powell is the Jester Queen. She likes to tell you about her dog, her kids, her fiction, and her blog, but not necessarily in that order.