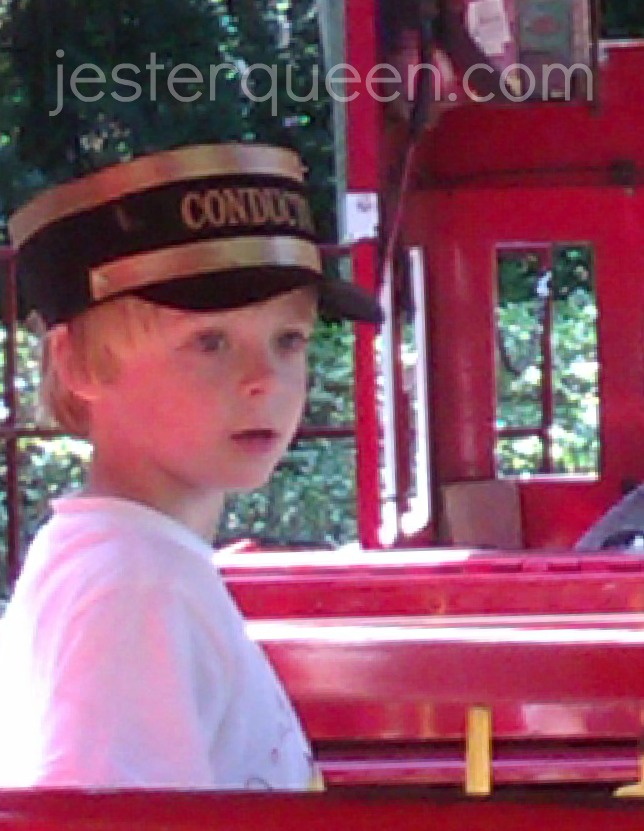 The director pounced as soon as I walked in the door. "I'm not sure what you expect us to do." He held up some other child's shirt, cut to ribbons.
"I'm sure you're doing everything you can." And I also need to get him to therapy. "I'll be happy to pay for the shirt." And if you didn't have eighteen kids in that class, he'd never have been able to get that many holes sliced before somebody noticed.
"Oh, we'd never ask a parent to pay for…" Bullshit. I still have the demanding note with the receipt for the cost of replacing someone's sleeping bag. "…but if you're willing…"
"Just give me the bill." And let me get my kid out of here for  a little while. I finished signing Sam out and turned towards his class.
But the director wasn't finished. "And when Miss Henry asked him why, he said 'because you won't let me cut up my own shirt!'"
"Really, that sounds pretty typical." This is why we told her point blank that Sam can't have scissors at all. And that was before the sleeping bag incident. "You have to be extremely specific with him. He's very good at finding loopholes."
"It just seems like he needs… well… discipline. He's at an age where…"
"He's four." My right hand was on the knob of Sam's classroom door. I squeezed the metal and thrust my other fist in my pocket.
The director said, "You know, consistency. If a kid touches a hot stove one time, they know they're going to get burnt, so they don't do it again."
"Actually, Sam had to get burned four times before he figured that out."
"Oh."
I opened the door and collected his lunchbox. The child himself was out on the playground, sitting beside the teacher. "He was throwing rocks again," she said.
"Can't do that." I told him. "It hurts people."
"I hate Miss Henry."
"Well, I like her." No I don't. I took Sam's hand. " She takes care of you so I can get work done so we can have things."
"I want to break her head with a rock."
"Come on, let's get you out of here."
The director was standing at the playground door. "Really, it's things like that. Shouldn't there be some sort of consequences…"
"His psychiatrist advises against feeding into attention seeking behaviors." And I want to break your head with a rock, so really, can you blame my son?
"Well, he's going to have to go home today and try again tomorrow."
"I'd kind of figured that." I held up the lunch box that I had already collected. "If we were just going to therapy, I'd have left this behind." And what the fuck do I pay you for? You send him home more than you keep him. He considers this a reward.
The director followed us out. As we exited the building, he said, "I'm just concerned…"
"You know, you're probably right," I told him. "Miss Henry should be more consistent with him." Discipline does not cure autism!
I pulled Sam across the parking lot to the car and buckled his seatbelt. When we drove away,  the director was still watching us from the door, the other child's shirt in his half raised arm.
____________________________
Note. This is all stuff I couldn't even write while Sam still had to go to that shithole. But I'm posting it now. It fits perfectly with my Scriptic prompt…
For the Scriptic prompt exchange this week, kgwaite gave me this prompt: Beneath the surface.
I gave Tara Roberts this prompt: And I heard her song wherever I went, filling my ears, filling the night.

Jessie Powell is the Jester Queen. She likes to tell you about her dog, her kids, her fiction, and her blog, but not necessarily in that order.