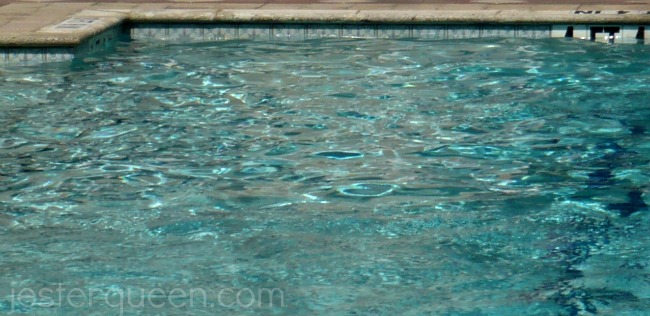 Lacy's pool was heated, but that didn't mean it was warm. Jumping in when the temperatures were below freezing typically required a certain amount of gumption. But Lacy didn't pause. She wasn't a swimmer, but she dove like it was summer. The weather wouldn't stop her. She thought she would have jumped into boiling lava rather than listen to them screaming inside any longer.
"Take her with you then, I don't care."
"I will! She'll be safer!"
Lacey kicked back and forth from end to end. The air outside was frigid, but it was still warmer than the air in the kitchen between her parents. She didn't want to live with either of them. She didn't ever want to get out of the pool again.

Jessie Powell is the Jester Queen. She likes to tell you about her dog, her kids, her fiction, and her blog, but not necessarily in that order.