My parents stood behind the house. My mother's waist-length hair was bound into a ponytail, but my father let his curls tumble down to the middle of his back. Dad looped a narrow arm around Mom's shoulders.
Mom said, "If it's a boy, we'll call him Jesse Bishop, after my grandfathers."
"What about a girl?"
"I want something beautiful. Something that shines like the sun and glitters like a jewel." Mom gazed out over her garden.
"Jewel?"
"No. I also want it to be down to earth." She looked harder at the garden.
"Eartha."
"There's only one Eartha Kitt."
"What then?"
Mom beamed at the rows of beans, eggplants, tomatoes, and peppers.  She smiled at the neat green carrot tassels and the round cabbages. "Okrablossom."
"Okrablossom?"
"Okrablossom Jubilee." Mom strode to the middle of her patch to point out her most beloved bloom. "Okra has that bright sunny flower, and it grows out of the earth. And next year will be the Queen of England's Silver Jubilee. Silver is too ostentatious, but nobody really associates 'jubilee' with hauteur."
Dad breathed in the loamy air and looked up at the blue Ohio sky. "It's perfect."
Inside, the telephone rang. Dad jogged in and Mom followed a little more slowly. By the time she got there, laden with yellow squash, Dad was just hanging up. "Huh. That was my Dad," he said. "He's going to try to send us a couple of bucks. He really likes Jesse Bishop for a boy. But the other, not so much. He said…"
The phone rang again interrupting him. Mom handed Dad the vegetables and answered. Dad listened to her end of the conversation. "Hi Daddy! Thank you. That would really help." She walked around the corner, wrapping herself in the cord as she moved. "Uh-huh. We picked out a name, too. Jesse Bishop for a boy, because Granddaddy Bradshaw was Jesse, and Big Daddy was Bishop, and… well of course for Bishop." My mother's only brother, also named for Big Daddy, had died in a fall a few years before. "And for a girl, Okrablossom Jubilee. Yes. Like the plant. Oh. When you put it that way … alright. I love you. I don't want to run up your long distance bill." She hung up. "Well," she told Dad, "he really likes Jesse Bishop. But he's not so keen about Okrablossom Jubilee. He said…" my parents' eyes met.
Together, they finished, "I hope the kid can fight."
"Funny. My Dad said the same thing."
"You know, Jesse is pretty unisex."  Mom took a squash from Dad's arms and rinsed it at the sink.
"You're right," he said.  "It's settled then. Jesse Bishop for a girl, Jesse Bishop for a boy."
Mom removed the squash from the sink. "Let's have some lunch to celebrate." She began slicing the vegetable, starting with its tender head.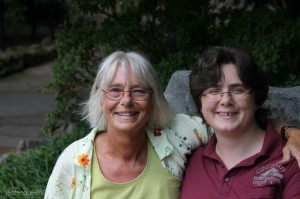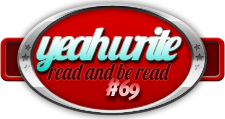 Jessie Powell is the Jester Queen. She likes to tell you about her dog, her kids, her fiction, and her blog, but not necessarily in that order.