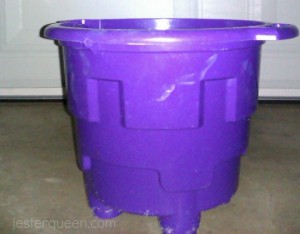 Janine dusted under the cactus then settled it back on the windowsill. She turned to wipe the table, but whipped around when she heard a crunch. "Oh, damn." The cactus glowered up at her from a pile of clay shards. She swept the pot's remains into the trash and debated the future of her pointy little friend.
"You know, it's been five years. That's a long run for a plant in this house." The cactus went on lowering from the floor. "I can't rightly talk to you down there. You'll have to come up to the table, at least."
She got a potholder and moved the old man. "You'll probably die anyway, now that you've been thrown around like that," she pointed out. Elevation had neither improved the succulent's mood nor resigned it to its fate. Janine could see this in the way its wispy hair and unbroken spines seemed to follow her like eyes when she walked away.
"You can't sit there all day," she informed it. "I've got company coming, and this table will be cleared." The cactus didn't move. Janine blew her bangs out of her eyes with expelled annoyance. "Really."
She stalked out to the garage and rummaged for awhile. She came back in with a child's beach bucket full of gravel and sandy soil. "This is absurd." Using the potholder and a fork, she tamped the old man into its new home. Then, because it looked so outrageous all alone in that huge space, she went out and found the shovel that had once gone with the bucket and jammed it in down the side. She moved the whole thing out onto the screened patio. "I hope you're happy." The little cactus preened without moving, its countenance already on the rise. Janine shook her head and turned towards the kitchen. "I'd almost swear you jumped out of that window on purpose." She thought she heard the old man laughing behind her back as the door snicked shut.
___________________________________________
Just to be clear, an 'old man' is a type of cactus with wispy hair. Obviously, I don't have a cactus. But I have a great beach bucket. And this week at Trifecta, we're all using the third definition of home!

Jessie Powell is the Jester Queen. She likes to tell you about her dog, her kids, her fiction, and her blog, but not necessarily in that order.