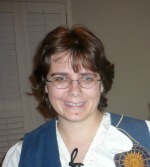 The always awesome Andra Watkins has tagged me in a meme that's bouncing around the internet right now called
"The Next Best Thing"
. Since I'm participating in the
America's Next Author Competition
, she's nailed me at the perfect time. Somehow, I've landed at number 2 this week. I have no idea what that means. I don't think I'll get 'nominated' from a number two slot. Which means my stomach is in knots (oh, maybe that's why I keep throwing up. Hmm. Never thought of that.) Also, it means I have to keep up my momentum for another week, and ask people to keep supporting me by voting, reviewing, tweeting, and liking my story on Facebook. I can't get over how many people have gone out of their way to do this for me. Thank you so much, and please stick with me through November 27.
Oh Jesus hold me. Since I hit publish I went up to number one.
I'm also going to tag the next best things I know about. A lot of the people I want to tag are already tagged. But not everybody. I'm going to ping a few more awesome folks here. First:
Somehow, nobody in my circles has gotten Cameron Garriepy. And I'm going to hurry up and hit publish on this post before somebody beats me to her!! Cam recently released her self published novel Buck's Landing, a sea coast romance that seems particularly poignant in light of Sandy. I want to know what she's working on now. (She's also in the America's Next Author Competition!)
Carry Rogozinski at The Muse Unleashed  is one fantabulous lady. She recently attended her first writer's conference. I know she's been working on a series about a young woman who tries to pursue a doomed romance in multiple realities. I want to know more about her novel in progress, and I want to see her name in print!
Ré at Sparks in Shadow has a captivating series going on over at her blog. It's called Entanglement, and it's got one of the most plausible love plots I've seen recently, combined with hardcore modern fantasy.
Finally, SAM at From my Write Side is always writing.  She has completed several novella length pieces (uh – I think) and I want to know what is next in her grab bag. I love the way she can approach an innocent topic and merrily turn it sinister. She's turned watermelons into murder weapons, people. She's also over in the America's Next Author competition, so if you have time, show her some lurve.
I'm not tagging Lance, because Tara beat me to him.   And I can't tag Tara, because Lisa beat me to her! And I can't tag Lisa, because somebody ELSE beat me to her. (See? I gotta hit publish SOON). But Lance is also over in America's Next Author, and I'd be totally remiss if I didn't name him. Because his blog can beat up my blog. (Why no, that joke will never EVER get old, thank you for asking.)
OK, onward. Let's talk about my work in progress.
This is awkward. There are ten questions about my work in progress, and I don't know what they refer to. I just finished a draft of a novel that I'm having fact checked right now before I submit it to a publisher. I am also knee deep in revisions of another novel. I'm going to answer about the book I'm having fact checked. Largely because I have actual answers for all of these questions for that. And the other one I'd have to think awhile.
What is the title of your work in progress?
The Marriage At the Rue Morgue
Where did the idea come from for the book?
OK, long answer to a short question. My Mom can't read my published novel. Divorce: A Love Story has some fifty odd instances of the word 'fuck' in its pages. It's gritty as hell. My Mom can't make it past page one. I wanted to write a book my Mom could finish. We both love light mysteries, so I set out to craft a book that would amuse her so much that she didn't notice that I pepper it with foul language.
Yeah. Only, I can stay lighthearted for about sixteen seconds when I'm writing before something garish pops into my head. If I'm writing something overly happy, I probably also want to light myself on fire. So, as soon as I started trying to think about a lighthearted mystery, my mind popped to the origins of the whole amateur detective genre, which can be traced to Poe's "The Murders in the Rue Morgue".  Instantly, I thought, "I'll riff on that."
Now, I knew perfectly well that he was having linguistic fun by making these murders on Morgue Street. But I naturally wanted a real morgue in there. Sort of. And the Poe tale hinges on an orangutan. Spoiler alert. In Poe's story, an orangutan done it. So I started with the premise, "the only thing we know is that the orangutan didn't do it.". Bang. I had a monkey and ape rescue center, which I stuck in the middle of Ohio. And since I'd just reversed the culprit, I reversed a bit of the title, too. Not "in" but "at", and not "murder" but "marriage".
What genre does your book fall under?
Cozy mystery
Which actors would you choose to play your characters in a movie rendition?
I wouldn't.
What is a one sentence synopsis of the book?
Noel Rue and Lance Lakeland's best man has been murdered, and the only thing they know for sure is that the orangutan didn't do it.
This is actually more like a teaser than a synopsis. But whatever. It seems to be what the meme is really asking for.
Will your book be self-published or represented by an agency?
No. Just… no. Let me be clear. I have respect for my friends who have chosen to self publish, and I absolutely feel the decision is as personal as religion or politics. For me, it goes like this. This is my career. I will get fucking paid to go to work. I will not pay my employer to hire me. I also lack marketing savvy. Like, to the point that I've done almost nothing to help publicize Divorce: A Love Story. I worked with a micropress for that, meaning that we were both taking a risk. Hopefully, a paperback edition will be available soon. I can market that better, I think. Anyway, my point is that not all good publishing houses are the big six, and they aren't a bunch of unscrupulous monsters who throw manuscripts at the slush pile upon receipt. I will have an agent. I will work with a press. Writing is a collaborative effort, and I feel like following the so-called traditional path (which my experience with Divorce was hardly traditional, but it weren't no self-published work, neither) is the only appropriate one for me.
How long did it take you to write the first draft of the manuscript?
Six months.
What other books would you compare this story to in your genre?
It is similar to Donna Andrews' Meg Langslow series in that it features animals in a prominent role. However, Andrews' books concentrate on birds of different feathers, and this series is set in a monkey and ape rescue center, with a focus on primate issues. My characters are a pair of middle aged researchers who sometimes act like a couple of apes.
Who or what inspired you to write the book?
See the idea source question
What else might pique readers interest?
How about the one paragraph hook?
When the search for an abandoned orangutan leads to the death of their best man, primatologists Noel Rue and Lance Lakeland find themselves in a wedding quandary. Police suspect the ape, but Noel and Lance know better. They cannot call off or delay the big day, and they must juggle their search for the real killer with last minute details like convincing half the family the wedding isn't cursed just because it's being held at a former funeral home.

Jessie Powell is the Jester Queen. She likes to tell you about her dog, her kids, her fiction, and her blog, but not necessarily in that order.