Before the post – in my ongoing saga, I'm now at number 3. Please take a moment to tweet, vote for, review, or like me at 
http://www.ebookmall.com/author/jester-queen
___________________________________________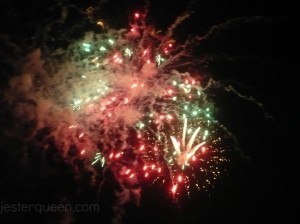 November is the month of the writer. NaNoWriMo. NaBloWriMo.  Thirty full days of typing and progress. Thirty days of community building and butt-in-chair work. I love it. I love everything about it. I get high on the very idea and spiral around in a dance with myself.
But as enthusiastic as the month of writing makes me, I don't join either meme. I cheerlead my friends from the sidelines, but I don't hook up myself. Why? A number of reasons. First and foremost, NaNo especially is designed to force you to write if you're struggling. It orders you to find the time and offers a community to help you get it done. Its basic premise is that there is never a 'perfect' time to get that novel you've been meaning to write out of your system. So you should carpe diem (or carpe mensem, I suppose) and do it now. Second, I thrive under different circumstances.
I love NaNo. I seriously love it. I know some awesome writers who just need that extra kick in the ass to get their book off the ground. But I'm not one of them. As the matter of fact, NaNo is all about helping you develop discipline and regularity in your writing. You know the two things I thrive on the least? Yup. Those.
As the matter of fact, every single thing that works for me goes against the grain of good writing advice. It took me YEARS to learn to give my students the good advice and pretend I wasn't being a total hypocrite. It took me YEARS LONGER to realize why my own teachers gave everybody else in the room but me the good advice and told me, "Just keep doing what you're doing."
And the answer was simple. When I follow the good advice, my writing is shit. When I do my own thing, my writing is good. It isn't completely true that I ignore all rules– there are some pieces of good writing advice I follow religiously. Like treating it as seriously as my paying gig. (Note – my paying gig has irregular, self chosen hours, too. Coincidence? I think not.)  Like the importance of butt-in-chair time. Like the willingness to write through a plot issue. Like outlining novels. I have got to outline novels or I get lost .Holy shit the outline for Divorce: A Love Story changed sixteen times as I wrote it. But I updated the outline as I worked rather than trashing the document entirely, because it helped me keep my scattered mind focused.
But the two best pieces of advice, the ones NaNo is trying to help people to establish, are the ones that don't work for me at all. If I try to write at the same time every day, I get bored fast. Like by day two. I look ahead of me, see only the slog and grind, and then I stop. In fact, if I write every single day, I get bogged down fast. I prefer to write a day, edit a day, blog a day, then mix up the order and do it all again, then spend a day in there somewhere sending all my short stories around. There's a specific set of tasks I do. But I plan only a few days in advance based on what's going on in my life. (It's easier to edit at a therapy appointment; easier to write waiting an hour for ballet to get out.)
And then there's the 'just write' focus. That's so important. It's so easy to let the internal editor shut a piece down because she's being an asshole. Me? I don't write a consistent number of words at a time, and I go back and edit heavily as I work and THEN revise the shit out of it afterwards. I love Anne Lammot's shitty first draft theory. But my first drafts need plenty of work even after my ongoing edits, and the ongoing edits might slow a project, but they rarely halt one. I have to edit as I go. And I can write between 10,000 and 30,000 words a month reliably and reasonably well.
Finally, there's this. I've written three novels. That push that NaNo is designed to give could just as easily prevent me from finishing another. But I love NaNo, because have friends who might just be able to complete some important work thanks to one of the coolest memes on the web. So I'm cheering for them this month and every time I read their words. And me? I'm plodding steadily along. Or herky-jerkily along. Depending on the day.

Jessie Powell is the Jester Queen. She likes to tell you about her dog, her kids, her fiction, and her blog, but not necessarily in that order.