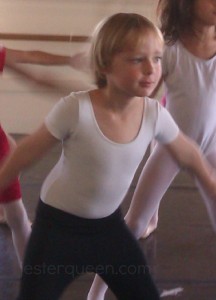 "Sam, get back in this house right now. We do
not
go outdoors naked." I stagger-stuffed my legs into jeans as I pelted out onto the back patio. "Jesus
Christ
it's cold." I turned around and went back for something to put on my feet.
"Told you." Scott was lacing up his own shoes.
We went back out together. Sam poked his penis through the tree house slats and shook it at us. "Wanker!"
"Oh God, I thought the 'wanker' phase was over."  I stalked to the base of the tree. "You're going to get splinters if you keep that there."
I could feel Scott's eyes on my back. We both knew I was the one who taught him that word for his favorite piece of anatomy. I turned to my husband, "He was two!" I protested."And how was I supposed to know that of all the foul words I spew over the course of a day, it would be that one that stuck?"
Scott shook his head. "Well he's not two now. And at least two neighbors can see him from there." He joined me.
"More than that." I counted the houses visible from our yard. "Maybe they're all still asleep, enjoying that extra hour."
"Let's hope." Scott started up the ladder. "Sam, you need to get down."
"Wanker!"
I tried, "Aren't you cold?"
"My penis is cold," he admitted.
"Let's take your penis inside and put it in some underpants."
"He's not that cold."
He?
Scott was up in the tree house now. "How long have you been out here?"
I didn't hear anything, so I climbed up enough to poke my head through the floor. "How did you get out?"
"I unlocked the door." Sam rolled his eyes. He was right. It was a stupid question. Scott and I had both seen the key in the deadbolt. And we had known what happened even before that when we woke to the sound of his voice singing in the back yard.
"What happened buddy? Did you get hot?"
"Yes! I was sweating in bed, and I felt awful, and I wanted to be cold, so I came outside."
Ah. Progress. His teacher had reported something similar when we started this dial down of his current medications. Her class is particularly chilly, and there was one day when all the other kids were sitting at their desks wearing jackets, and Sam was in shirtsleeves with soaking wet, heat-mottled skin. It made some sense. Tenex was originally a blood pressure drug. Sam took it to help with his behaviors, and even a slow rate of decrease was producing some serious side effects.
That and all the behaviors it had been controlling were returning with a vengeance.
"Well come and get Mom and Dad when that kind of thing happens. We can get you a cold bath next time, Okay?"
He screwed up his face and roared. So much for progress.
"Are you still hot?" Scott tried.
Sam bellowed, "Noooo!" and stomped one foot.
"We have got to go in," I told him. "And your choices are to climb down the ladder or let Daddy pass you to me over the railing."
"Those are not my choices!" OK, he was right. The second one was a bluff.   "I'm climbing down my way/."
"Uh."
"I'm coming down the ladder."
"Right, great idea. Glad you thought of that all by yourself." The sarcasm was lost. I scrambled down out of his way. He followed, and Scott came last.
"Are you walking in," I asked, "Or am I carrying…"
"I'm running," he declared. He took off towards the back door. "Cheetah speed!"
The door popped open before he could ram it. I called, "Thanks Caroline."
Inside, I said, "How much longer until we can start the new stuff?"
"We've still got half a pill of old stuff to phase out."
Sam thundered down the hall to his room.
It was six o'clock in the morning. But our bodies were screaming "too early" at us. There were at least fourteen hours before we could hope to put Sam back to bed.   "So you're saying, 'not soon'."
"No. Not soon at all. Best not to think about it."
"I am Ostimus Prime!" Sam bulleted out in a cape and Star Wars boxers.
I said, "It's Optimus Prime."
Scott said, "I don't care if he's Osteoporosis Prime. He's wearing pants."
"Point taken. Let's see if we can get some breakfast in him."
"OK. Maybe a pancake will settle him down."
I looked at Scott. He looked at me. We both knew it wouldn't happen. I said, "Hopefully," and went to the kitchen to find the griddle.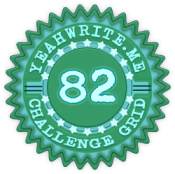 Jessie Powell is the Jester Queen. She likes to tell you about her dog, her kids, her fiction, and her blog, but not necessarily in that order.