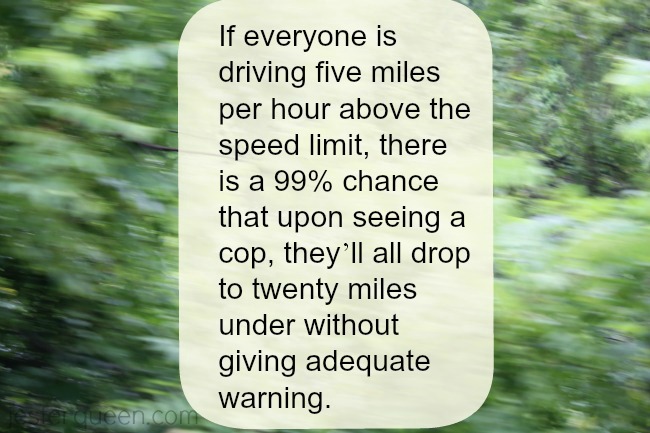 If everyone is driving five miles per hour above the speed limit, there is a 99% chance that upon seeing a cop, they'll all drop to twenty miles under without giving adequate warning.
In the spirit of Andy Rooney's 50-50-90 rule, Trifecta has asked us to come up with our own probability equations.

Jessie Powell is the Jester Queen. She likes to tell you about her dog, her kids, her fiction, and her blog, but not necessarily in that order.