We won't be getting much of the white stuff down here in Alabama this winter. But we got snowed in at my mother-in-law's house in Cincinnati the day after Christmas in 2012. Technically, she and Scott did most of the walk clearing. (I was in bed with a 102 degree fever. That is my excuse. I hate snow is the real reason.) But Sam certainly did his share, especially considering that the shovel was bigger than he was.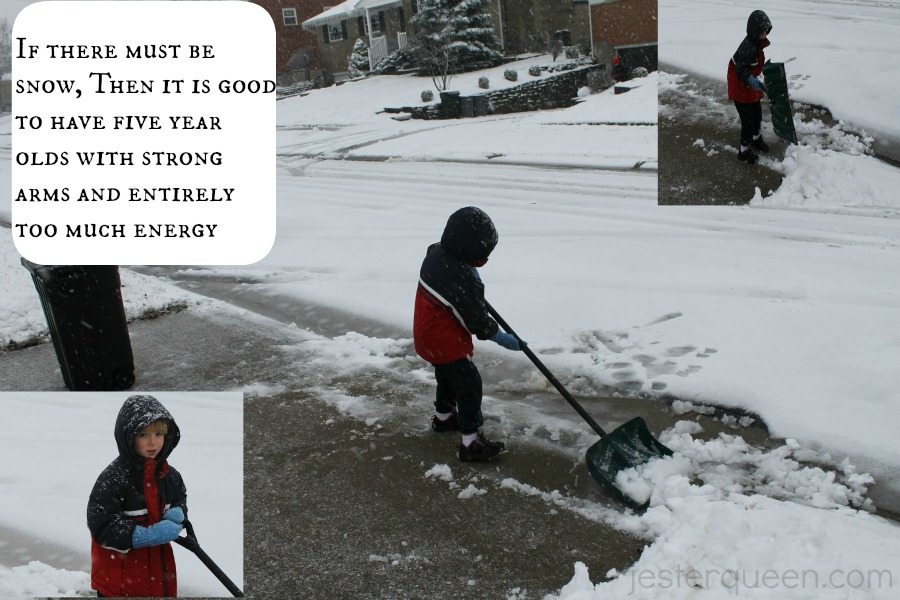 I'm linking up this memory with Galit Breen of   These Little Waves and Alison of Writing Wishing for their monthly Memories Captured linky.

Jessie Powell is the Jester Queen. She likes to tell you about her dog, her kids, her fiction, and her blog, but not necessarily in that order.