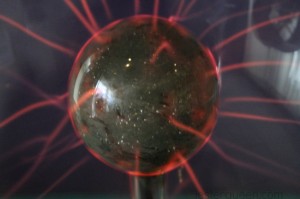 Hope is the yawning mouth of the river. It gathers desire, expectation, and disappointment into a single current. It binds me into a place where my stomach growls and my throat swells. Hope is a jailer whose prison pretends to sunshine.  It holds out bright open spaces and blinding joy, but it denies revelry. It builds its box one ray at a time, until the light is painful. It burns me until my skin is scalded.
Hope is every childhood nightmare. It is the feeling of running away from the monster down the street of faceless houses. It is the certainty of escape that crashes against the pursuing evil rounding that final corner. It leaves me wandering close to home, hopelessly lost, unable to arrive. Hope is a trolling lover. It exploits. It runs alongside and suddenly lifts, but then snatches itself away at the arch's apex. It offers itself but withholds consummation. It decimates me but teases, offering to rebuild, only to pull back again at the climax.
I would prefer to carry my life forward hopeless, to live without expectation and dwell in the small moments. But I am not that kind. I look forward, carried up on a swell of broken glass, all sharp edges and shining promises. I prognosticate and play at the meteorology of emotion. I try to predict myself so that when hope pulls back and burns, I can control my fall and tumble back into contentment.
____________
We're all about the mouth over at Trifecta.
And don't worry – I'm not sitting around all maudlin and shit. I'm good. I just hate hoping for things, and this is what hope is like for me. It's a sea of uncertainty, and I like to KNOW, not half guess things. I've got a longer, less metaphorical, and probably more boring post scheduled for tomorrow to tell you what I'm hoping for and why I'm going a little nuts with it right now.

Jessie Powell is the Jester Queen. She likes to tell you about her dog, her kids, her fiction, and her blog, but not necessarily in that order.