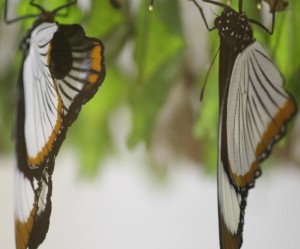 The Pascagoula River ran into its banks as if the Gulf of Mexico had oozed narrow fingers inland. At the I-10 rest stop, tourists bound for New Orleans debarked and snapped photos of each other and the muddy water.
A woman complained, "I don't know why we stopped here; we've got toilets."
"Grab a snack. Look at the bayou." The driver walked towards the men's room.
At the far corner of the building, an old man in a heavy coat shouted. "Repent!" He brandished a Bible like a weapon. "How shall you answer when He calls your name?"
He had an audience of one, a dark haired woman in short sleeves and jeans who had not arrived on the bus. A young couple in matching purple shirts ambled across the parking lot. The old man turned his attention to them. "The Lord Jesus…"
"Christ."
"What?"
"Isn't his last name Christ."
"Your impudence will exhaust His divine patience! Recant your words of despite!"
The purple shirts put their heads together and snickered. "Too easy."
Soon, the driver emerged from the bathroom. He detoured towards the old preacher, who began afresh. "The Lord's fire burns in my heart!" Now, he clutched the Bible to his chest.
The driver said, "Pipe down."
A rousing debate ensued, with much heckling from the crowd and thunderous condemnation from their victim. At last, though, the driver moved everyone along. He caught the dark haired woman's eye and winked as he passed. She nodded acknowledgement.
As the tourists got back on their bus, she approached the old man.
"Come on, Daddy. I think they've had enough this week."
"Yeah. I reckon so. Next week, I'll try again at that college you teach at."
"Come on, now. Mama's had enough of a break, and you need to take your pill."
The preacher nodded. "I'm coming," he said. But he turned his face to his chest as he hobbled to her car. "Repent," he murmured. "Repent, repent, repent."


Jessie Powell is the Jester Queen. She likes to tell you about her dog, her kids, her fiction, and her blog, but not necessarily in that order.