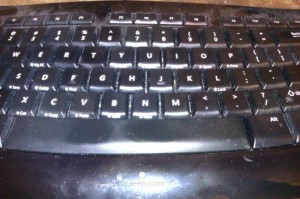 I shut down the computer twice, but the e-mail didn't vanish. It's been four days now, and it still hasn't gone away. My world is aslant. The editor wrote; she wants my book.
__________________________________
For the voting public, that last compound sentence probably invalidates the 33 words of first person narrative. Although I am still technically writing in the first person, I have stepped slightly outside to make generic observations. Possibly, it's still considered appropriate or close enough for country, since the two third person statements ("The editor wrote; she wants…") are actually my observations. But it's too esoteric. I think it's fair game to enter, but vote for someone else, someone who isn't blowing their own horn, K? This post is nonfiction. I'll elaborate tomorrow or Monday.

Jessie Powell is the Jester Queen. She likes to tell you about her dog, her kids, her fiction, and her blog, but not necessarily in that order.