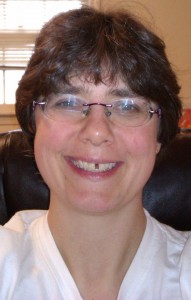 Some random facts for a Monday.
1)      Sandra Tyler from A Writer Weaves A Tale puts together an ezine called Woven Tale Press. She did me the honor of including my prose poem Hope Is in the second issue. I'm touched and honored by her recognition. The other pieces in the 'zine are all excellent, and each one has a link back to the blogger's homepage. This is not the same as reblogging , which I abhor.  Sandra has edited these pieces (with the permission of and collaboration from their authors) and enhanced them with illustrations. She's formatted pages and created an amazing publication. Each piece is short. You can read in odd moments throughout the day, and it's a wonderful way to spend some time.
2)      Last year, I think over a year ago now, I won a drawing over at Field Trips With Sue. The prize? A night at The Chattanoogan and fancy dinner for two. Scott and I tried our damndest to schedule without our kids, but for a variety of reasons, it was impossible to do so.  (Meltdown here, meltdown there, scheduling conflicts everywhere.) And the certificate was set to expire June first 2013. So, in spite of the next two months getting ready to be from HELL, we picked up and WENT last weekend, kids and all. The hotel was amazing, the food was divine, and Chattanooga remains one of our favorite family vacation spots. I wish we could afford to stay there every time we went!
3)      Speaking of "from hell", let me talk about my schedule. At my work, we don't take holidays, ever, and even though I teach college, there aren't semesters,  trimesters, or quarters of any sort. Rather, full time faculty get a month off every year. My month is March. Because I don't take a summer month and most faculty DO, I tend to pick up an extra course or two in May, June, and July. This year, the schedule is compounded by a sudden death in the faculty. (She went to the doctor with a headache. She was dead from cancer two weeks later. Fuck. Somebody else picked up the classes she was in the middle of, but the schedule is still in 'juggle' mode.) So I won't be blogging as much in the immediate future. I'll be grading my ass off.
4)        This means that I won't be writing enough for Sprocket. And when I post over here, it's odds on that I'll be writing for one of my three favorite memes: Trifecta, Write on Edge, and Yeah Write. (And sometimes the 100 word song with Lance, the 100 Word Challenge with Velvet Verbosity, and the I don't like Mondays blog hop hosted by Mod Mom Beyond Indiedom.)
So, that's me. How's life with you? What shit's going t down in your neck of the woods?

Jessie Powell is the Jester Queen. She likes to tell you about her dog, her kids, her fiction, and her blog, but not necessarily in that order.