I raised my hand. "I hate writing."
Mrs. McMullen came to my desk. "Do it anyway."
"I've been to the zoo once. In Kindergarten." I scowled at my worksheet.
"Write about that trip, then."
"I got lost."
"I'm sure you'll think of something, Jessie."
I wrote, "At the zoo, we saw the monkeys. They were very very very very very funny." I made the 'very's' huge so I wouldn't have to cover the whole page.
Mrs. McMullen returned it. "Do over." She kept me in from recess.
I wrote, "I hate the zoo. I got lost. It was NOT fun, and I missed lunch. Mom was worried. I guess I saw some animals. The end." Mrs. McMullen gave me a 100.
Two weeks after that, she started the third grade reading project. "I hate reading."
"Yes, you've told me that. Several times."
"None of the other third grade classes have to read three novels."
"And all of them have to use the reading book. The one you called boring."
" I loathe horses."
My advanced vocabulary did not intimidate my teacher. She had assigned King of the Wind, Misty of Chincoteague, and Black Beauty to be read over the course of three months, in any order. When I refused to pick, She handed me Misty and kept me in from recess for a week.
I ate that book whole. From the wreck of the Spanish galleon, through the Phantom's capture and Misty's birth, I devoured Marguerite Henry's words. But before I could move on to King of the Wind, I had to compose a book report. I wrote, "I hate the horses that live in our pasture. They get out all the time, and they aren't ours. When I was four, I used to love them. I tried to ride one bareback with my friend Amanda. But it was in heat. The stallion kept trying to mount her, and she nearly bucked us off. Mom was furious. The end."
Mrs. McMullen kept me in from recess. "I know you read the book."
"Yes."
"Did you like it even a little?"
"I loved it."
"Why won't you write about it?"
"Marguerite Henry already wrote that story."
"Ah." She looked at my paper.
"I don't want to write her stories."
"I don't think that's going to be your problem, Jessie.  Will you at least tell me the plot?"
I rolled my eyes and recited the book's basic facts.
Mrs. McMullen nodded. She wrote 100 on my paper. "Go play," she said.
"I'm going to study math." She shrugged. I got out my textbook  and a fresh sheet of paper. But I didn't do multiplication. I wrote, "I hate math. It's my least favorite subject." I didn't try to cover my work when Mrs. McMullen came to  check.
She said, "Sooner or later, you're going to have to write about something you like."
"Not today. We've got another times test this afternoon don't we? And I can't stand those things."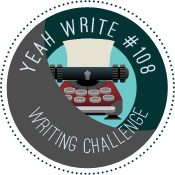 Yesterday was National Teacher Appreciation Day, and this post honors one of the most amazing teachers I ever had. I have 
no idea 
why she liked me so much, because the thing I 
really 
hated that year was school.

Jessie Powell is the Jester Queen. She likes to tell you about her dog, her kids, her fiction, and her blog, but not necessarily in that order.