Three old men sat on a park bench, setting aside their canes for a little while. In the distance, children shrieked ignorance of their own mortality. But the men rested together, each hoping the others would return on the next sunny day, all well aware that one day soon they would not.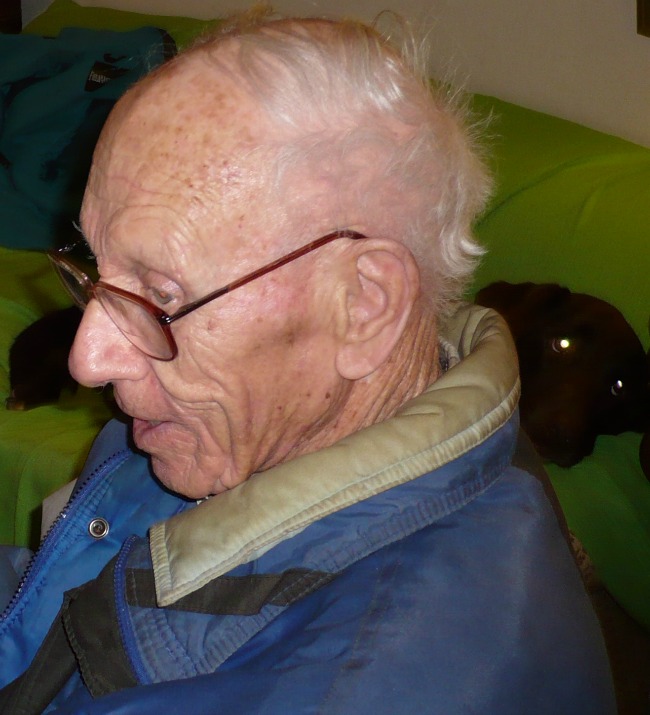 This post is for my grandfather, my Poppa, who will have been gone five years this September. For that long, my mother has held onto his house. But it's time for her to let go, and she is getting ready to put it on the market. This week, I'll be with her, helping to uproot memories we've both held for lifetimes (it's the house she grew up in, after all, the one I visited as a child), dislodge furniture that hasn't moved in decades, and dismember a bit of history, because we must. That house needs people in it, not memories. With no one living there, it is falling into disrepair, and it is lonely. It needs a young family, or an older couple, or some renters with rowdy dogs. But I will miss the musty smell of my grandmother's closet, the dank basement with its mountains of junk and long unused coal bin, and Poppa's roses, though those died before he did in any case. Scott will be here alone with the kids all week. Someone please check in and make sure he hasn't climbed gibbering onto the roof by Wednesday, and call me so I can come home if he has.

Jessie Powell is the Jester Queen. She likes to tell you about her dog, her kids, her fiction, and her blog, but not necessarily in that order.