My grandmother was a hoarder. The real shit. Her parents had enough money for more than mere survival during her depression era adolescence, and she lived the rest of her life with terminal guilt. She came through that and WWII with a deep sense of the value of material things. Not a desire to have them so much as a recognition of how precious they could be.
She never threw anything away.
Not food.
Not magazines.
Not newspapers.
Not trash.
Recycled, yes. GAVE away, yes. Donated to charity, rarely. But never outright pitched. In fact, she went to yard sales and dragged in MORE SHIT every week. She and my grandfather always lived frugally, though he was a doctor and they didn't have to. The only reason their very small house didn't have dead cats and a TV crew by the time she died is that my grandfather recognized the problem. At some point, probably once most of her eyesight was gone, he started going along behind her throwing stuff out. In the three years between her death in 2006 and his in 2009, he filled up three roll away dumpsters with garbage she'd dragged in.
And Mom and I (and Mom and Kaylee, and Mom and her friends) still have a ton to go through. We hit the highlights. Fifty trashbags and an equal number off to be donated, plus stuff we actually wanted and other stuff we set aside for auction. But the basement is still impassable, and the storage area over the garage is only accessible because Poppa held a "free yard sale" right after Mummum died and invited people to come take whatever they wanted.
Some of the worst offenders? Doilies. Mummum could have bought stock in doilies if it had been a company. She specialized in doily collection. We stopped counting at 500, and I think we found twice that number, most (all?) handmade lace. Some pristine and probably quite valuable, others in rag-like condition. We had to dig through piles of cloth napkins and placemats to find, buried at the bottoms of piles, and not anything like together, my great grandmother's handmade quilts. And food. Oh God the food. We threw out ketchup from 2008, macaroni and cheese that expired in 1985, and a six pack (a six pack!) of chili from God knows when. And that was just the side porch; we are afraid of the pantry and kitchen.
But my favorite collections are the ones that are by far the most depleted. Poppa, being a retired doctor, one who kept up his medical license until the day he died, made a serious effort to dispose of the old medicines once Mummum was gone. (He merely hid them until then, I suppose, knowing which ones merely rotted and which became outright dangerous.) Still, he missed a few. And I'm glad he did. I love the old bottles and tubes. I don't want to own them. Too many visions of Sam finding one and licking out the dust and getting poisoned or something, but I did take pictures. If you follow my personal thread on facebook, you got to see the food last week. But here, in a blog exclusive, are the drugs. These all date from the 1950's and 1960's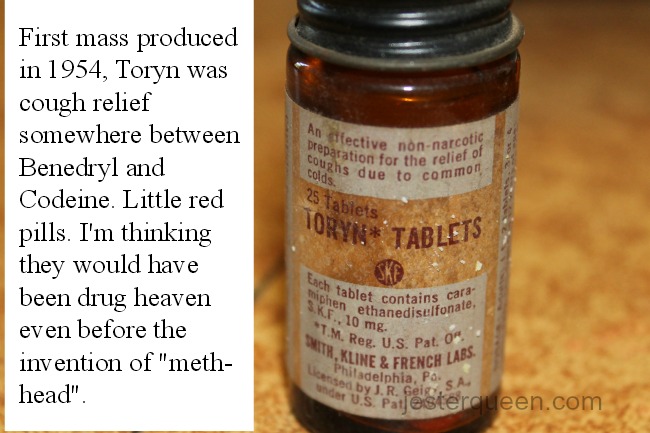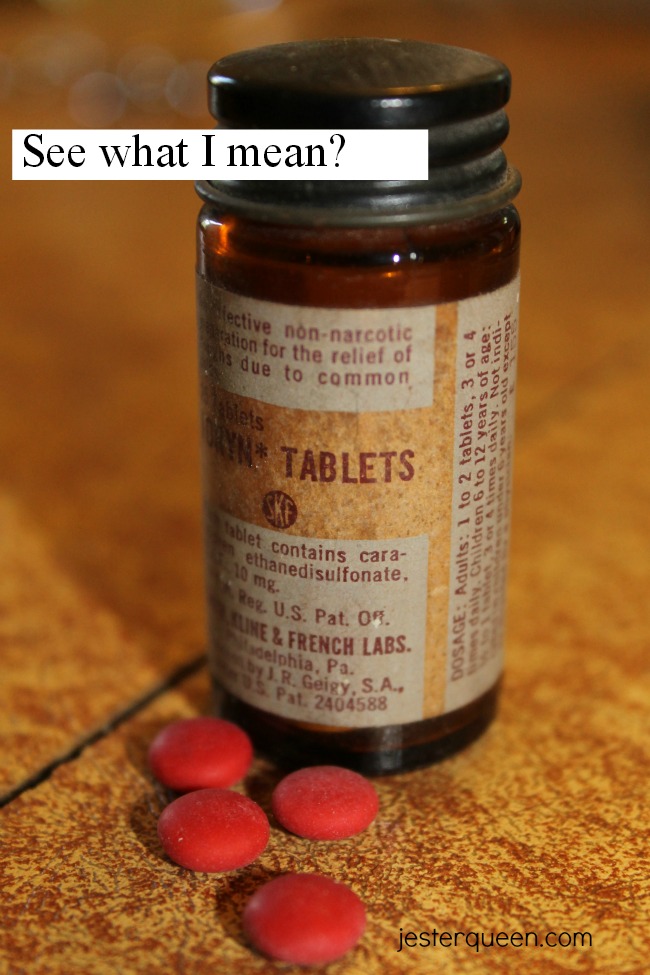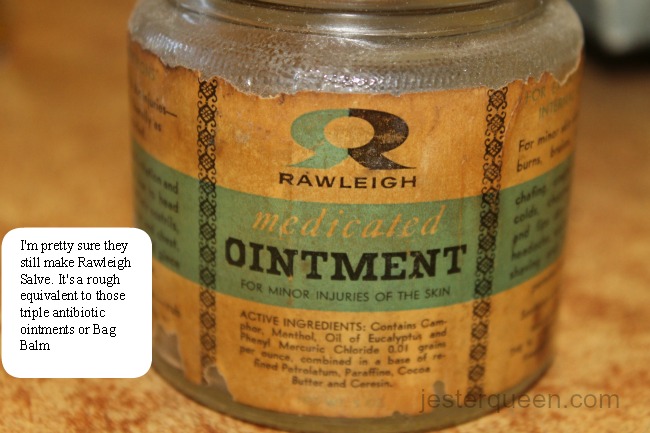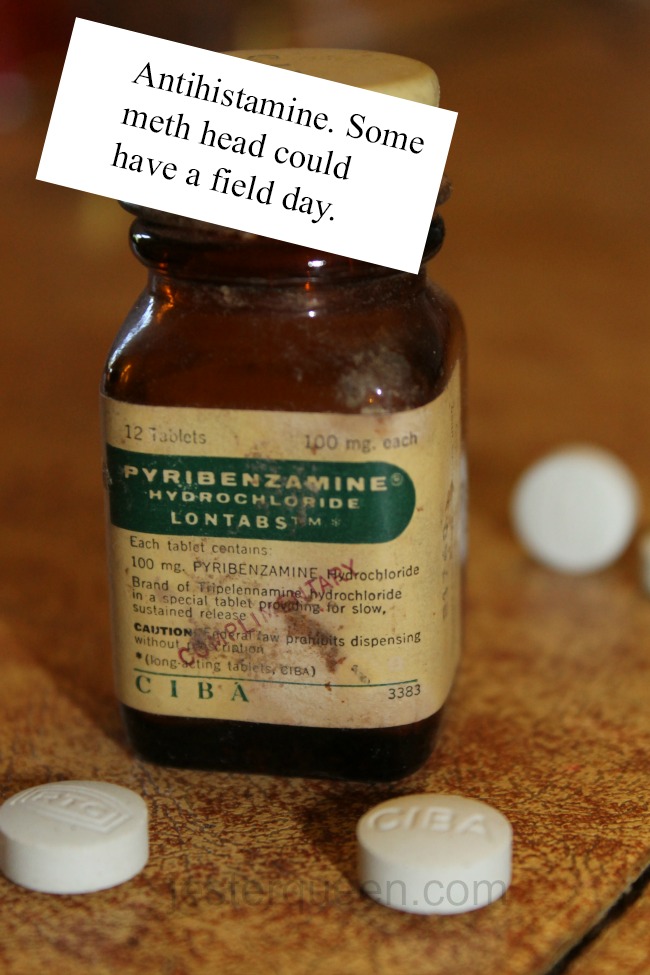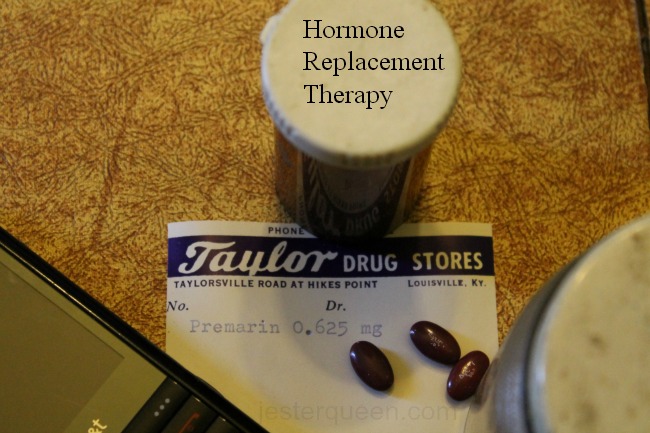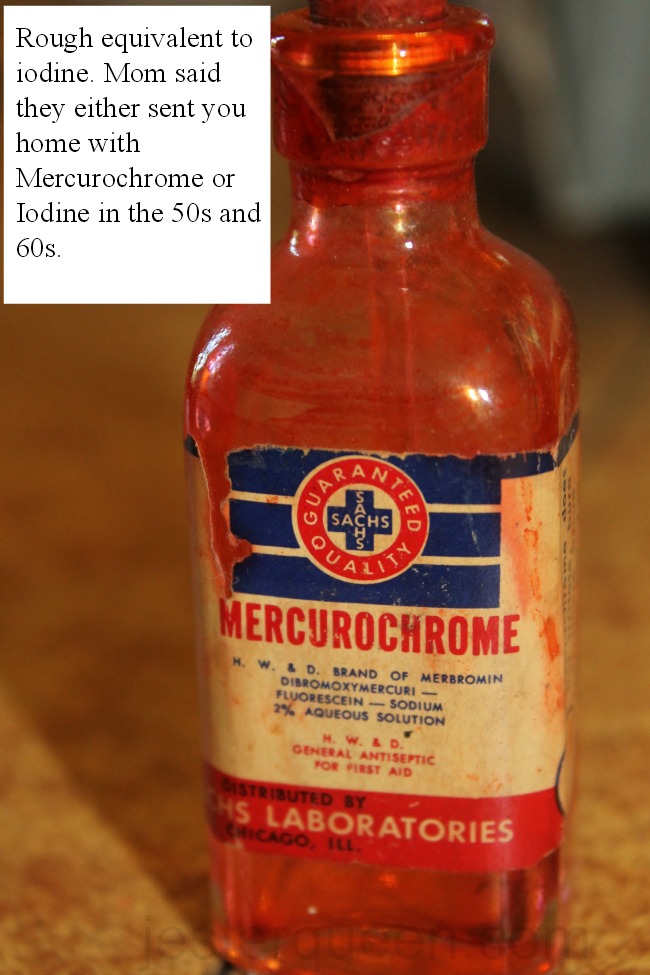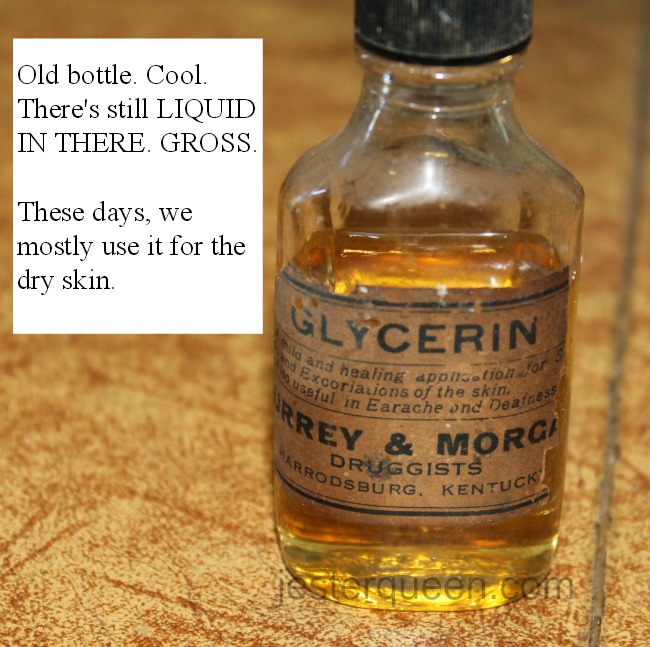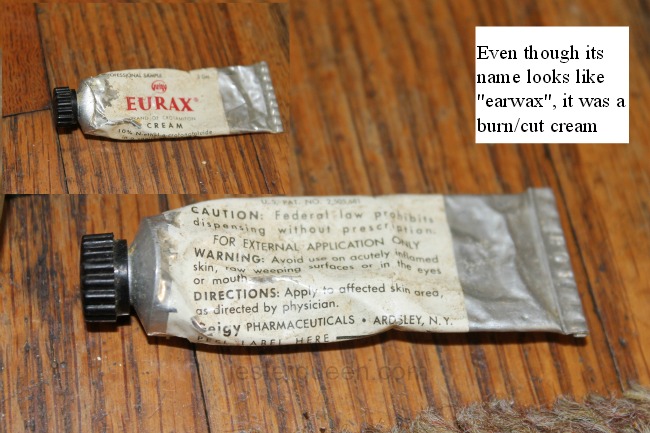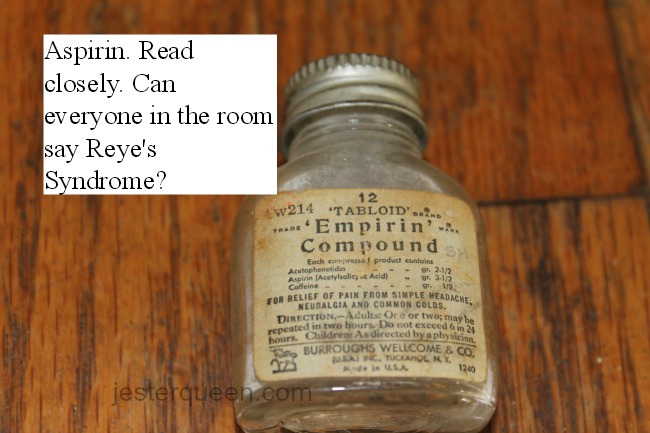 Jessie Powell is the Jester Queen. She likes to tell you about her dog, her kids, her fiction, and her blog, but not necessarily in that order.