The quality of mercy is not strain'd
It droppeth as the gentle rain from heaven
Upon the place beneath: it is twice blest;
It blesseth him that gives and him that takes…
Shakespeare – The Merchant of Venice 4.1
Sam sat in a ceramic explosion. But as soon as he saw me, his vampire grin turned to dust  "I was so angry."
"Is this why you called me?" I scowled from the door.
"Yes." He made fists and pounded the carpet. "I was so angry, and I smashed Pandy!"
His beloved panda bank was tonight's victim. "There's not much we can do but clean him up and throw him away."
"No!" Sam leapt up bawling. "Please! I need something to remember him by."
Sam has an innate ability to work sophisticated words and phrases into his conversations with perfect usage. His mood disorders are real, but they don't somehow supersede the Asperger's. It all works together in his body, and sometimes, like last night, it all works against him. He's a smasher. An impulsive destroyer of objects. His destructive capabilities far outstrip his self-control.
But here's the thing. So am I. I like to throw telephones. How many of our early dates did Scott spend reassembling the cordless phone I had just hurled against my parquet floor? How often did he take it on faith that my fury had nothing to do with him and everything to do with the English department?
"Maybe I can glue some parts back together," I told my son.
"Would you?"
 "I'll try."
Scott ferried me pieces as he found them, and I reassembled Pandy shard at a time. My fingers were superglued together before I completed the first match, and I left skin behind at every turn thereafter.
Sam stared until he got bored; then he slunk off to the living room. "Watch him," I told Scott. We both knew the dog, a constant victim of our son's temper, was on the new couch.
After barely five minutes, I heard. "Sam, let Chewie have his … bone."
"That pause sounded bad." I looked for someplace to wipe my fingers that wouldn't leave me permanently affixed.
"Almost. How'd you see that go in, buddy?"
"It was shiny."
"What happened?" I gave up trying to clean my hands and held them away from my body as I ran for the living room.
"Look at that." Scott extended a battery to me. "Sam pulled it out of Chewie's throat."
"The hell you say." I gave my son an all-elbows hug.
"Last week the Skittles. This week, the corrosive acid. He could have killed himself." Scott embraced Sam, too, and I returned to the bear.
Finally, I said, "Son of a bitch," to nobody in particular.
"Now what's wrong?"
"I'm pretty impressed, actually. Do you know you found me every single goddamned piece?"
I brought out the bear, and Sam smiled, his eyes blessing me, answering a prayer I didn't know I carried in my heart.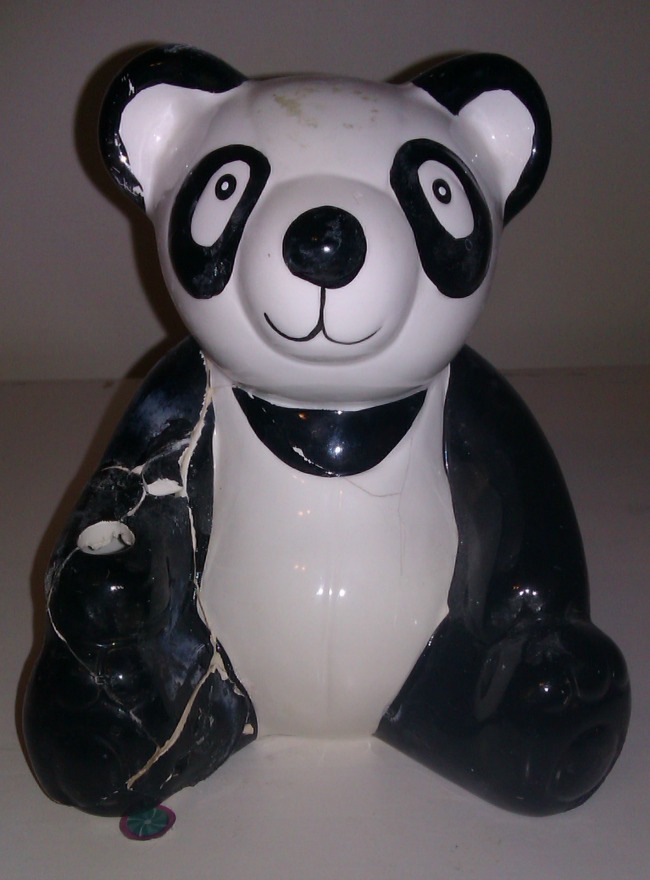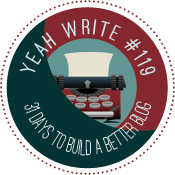 Jessie Powell is the Jester Queen. She likes to tell you about her dog, her kids, her fiction, and her blog, but not necessarily in that order.