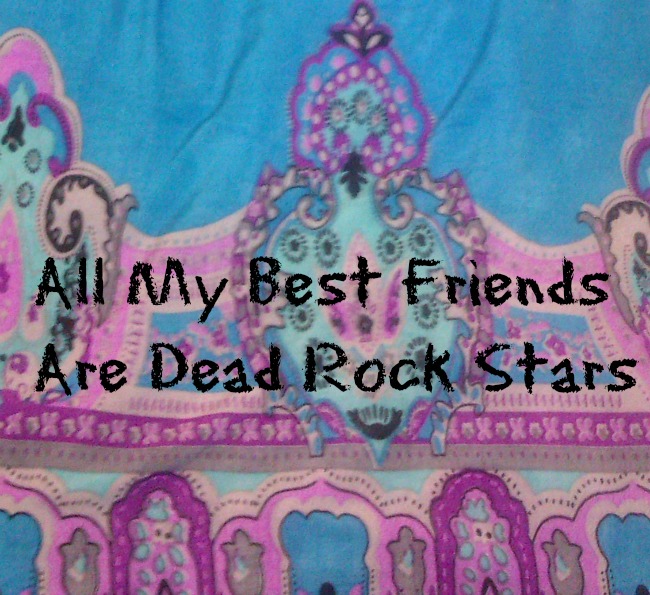 Earlier, John Lennon wanted me to join together, or maybe that was Roger Daltry. Lennon was the guy telling me to let things be. But who can keep those old rockers straight? Half of them are dead anyway. Doesn't stop grandma from blasting them all over the house. She's even got LPs for Christ's sake. I tell my friends they're like early MP3s to save having to explain vinyl and EPs; 78s, 45s, and 33s.
She sashayed past my room an hour ago with a broom, and now she's belting one out in the can while she scrubs the toilets. I do not want to hear about her good vibrations at this moment.
Used to, Sis would plug her smartphone into those speakers, and we'd rock with something current. But Sis hasn't been home in four weeks, and grandma doubts she'll come back until that stick-legged boyfriend of hers sticks his third leg up some other skirt.
Grandma likes to croon The Eagles and tell me to take it easy, but only half her family has up and gone on her. She's still got me and Uncle Jack, who lives next door. Mom, Dad, Sis, every one of them has walked out on me, now. I used to think I had to put up with Grandma's music to make her stay, but I eventually worked out she wasn't going to leave her own house after living in it for thirty-odd years.
Some days, I'd like to go, too, to see how I did living on the road. But my band of friends would miss me, and I don't guess I could ever really hitchhike and drum for my supper. It's something to think about though, on days like today, when the rain hammers on my window and Grandma sings descant above men who've been dead longer than I've been alive, when she tells me about their friends who should have died with them all those eons ago.


Jessie Powell is the Jester Queen. She likes to tell you about her dog, her kids, her fiction, and her blog, but not necessarily in that order.