"We're looking for a parent for Caroline Merriman?" The woman calling me sounded professional and slightly worried.
"What happened?"
"She fell and chipped her tooth."
The kids were at Starbucks, not two hundred feet from where I was answering phones at the ballet. I send them on a regular basis, confident Caroline knows when to come get me if Sam breaks down and Sam knows I'll throttle him if he does anything too outré. It gives them an outlet when my volunteerism has left them stuck waiting around after both their classes have ended.
I knew I'd get a call eventually. Something was bound to go wrong. But I expected it to be Sam. Nobody calls about Caroline.
The woman was still talking when I hung up on her.
"Gotta go, Caroline's busted her face in." I knew it was worse than "chipped her tooth". Even with Asperger's and sensory issues, Caroline would have sent her brother for me before she would have had a Starbucks employee call. I left someone else to collect my scattered belongings as I raced down the stairs and across the courtyard.
I didn't see Caroline when I got to the store, as she was surrounded by concerned parents and staff. But I heard her. "It hurts! I want my mom! I want my dad! I wish I'd lost a limb instead!"
"Caroline, honey, I'm here." The sea of worried people parted to let me through.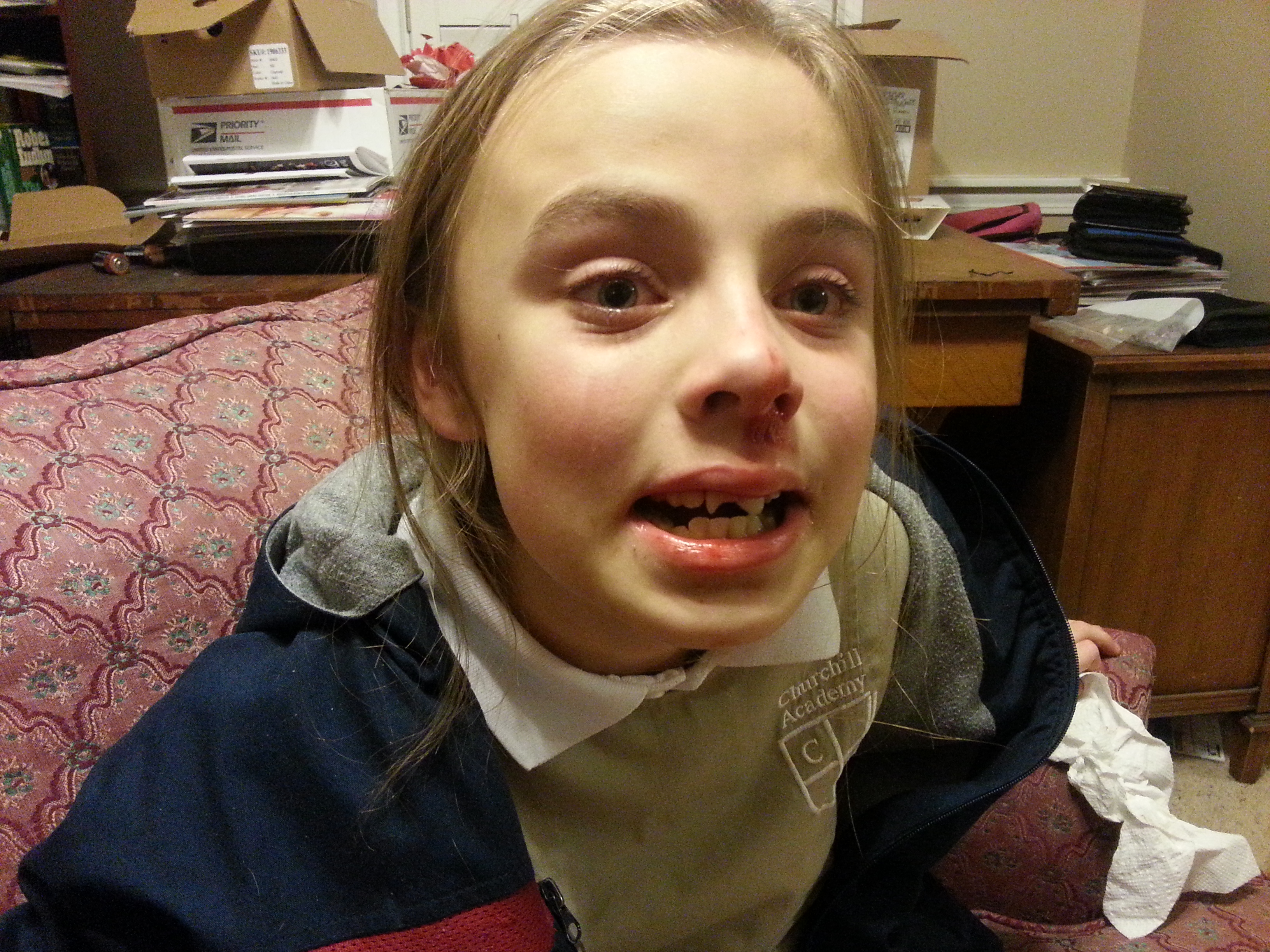 She has a nosebleed, and she's shattered a front tooth.
"Who's your dentist?"
"What?"
A woman holding a phone materialized beside me as I reeled Caroline in and started to rock.
"Her tooth is broken. Who's your dentist?"
"Doctor Hudson over on Bell Road."
"Great. Doctor Rob is still in his office."
"But I said…"
She was dialing before I could complete my protest, and I doubt she heard me over Caroline anyway. I pulled away from my daughter long enough to get a good look at her injury, then went back to rocking. "We need to go to the emergency room." That's not a nose bleed. Holy God she skinned her face.
"No! I want to go home!"
The woman with the phone was back. "Look up," she commanded Caroline. "And open your mouth."  When Caroline complied, still howling, the woman said, "No root showing," then,  "Is it loose in the socket? Can you wiggle it, honey?" Caroline shook her head. "Not loose. Great. Any pain here?" She brushed the bridge of Caroline's nose with her index finger.
"No! It's all here!" Caroline indicated the hamburger that had formerly been her upper lip and nostril.
"Fantastic." The woman hung up and turned to me. "There's not a thing the ER can do for the tooth, and they'll only clean the abrasion. Take her home, alternate Tylenol with ibuprofen; and get her into her regular dentist first thing in the morning." The woman vanished. I felt like I'd been visited by the Lone Ranger.
"Ow! I want to go home!"
"OK. Home." I stroked Caroline's head and led her towards the door. "We'll get you home."
The next day, the dentist repaired the tooth and confirmed that the palate wasn't broken, while the pediatrician provided ointment for the skinned face and double-checked the nose. Caroline clung to us all day, especially Scott, but that was fine. It felt good to hold her and reassure her, to let her know that she is still young enough that we can ride to her rescue when those calls come in, to let her know we'll always be her parents.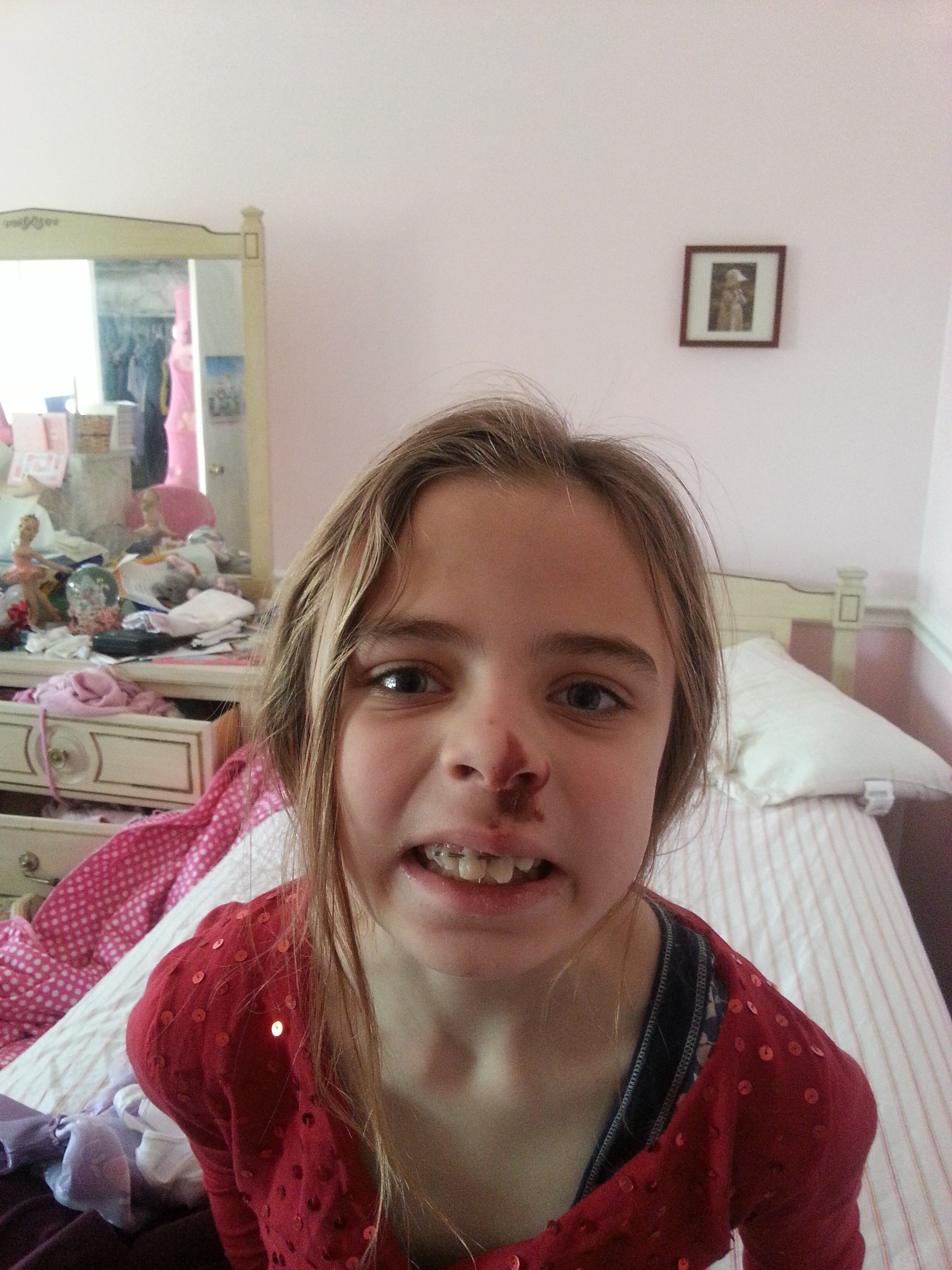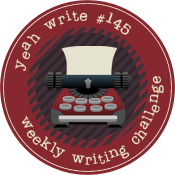 Jessie Powell is the Jester Queen. She likes to tell you about her dog, her kids, her fiction, and her blog, but not necessarily in that order.