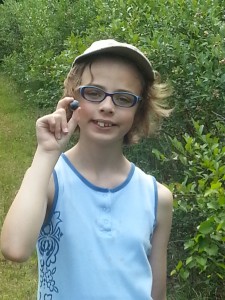 Fat raindrops smacked the windshield, and Scott turned on the wipers.  Ahead, a church billboard warned us that the only true wisdom came from God. "We timed that perfectly."
"And it was the most fun we've had as a family in ages." I peeled my ball cap back and wiped the sweat off my face.
Caroline stopped playing Subway Surfers long enough to disagree. "Ugh. No it wasn't. We nearly got hit by lightning." Sam was entrenched in Frozen, or he would have seconded her opinion.
Scott and I exchanged a look. Pick your battles. We had measured that storm impeccably, even leaving ourselves time to pay for our blueberries and transfer them from the U-Pick buckets into gallon bags before the sky opened.
Last weekend, when we visited Ohio, I yearned for the rural summers of my childhood, filled with pick-your-own strawberries in June and tramp-to-find-'em blackberries in July. I wanted to stay home and can with my mother, to make jellies and jams for the county fair. I was even willing, as long as it was only in theory, to help in her garden.
But Thomas Wolfe was right. You can't go home again. Or I can't, anyway. Mom's house isn't just about food. It's about the creek, the field, and the sky unsullied by city lights. Me, I no longer trust freshwater swimming; I flinch and smack at even harmless bugs; and I hesitate to sit on bare earth. All of those things, swimming at the creek, catching lighting bugs and mosquito bites in the backyard, and throwing myself face up into the newly mown grass are etched in my childhood. These days, I prefer swimming pools over even the Gulf of Mexico. Swimming holes make me think of brain-eating, flesh-devouring bacteria.
No. I don't want the country for my own again. What I really want is slices of country life that I can walk into and out of at will. The visits home. The trips to pick berries with my kids.
I worried when we moved south, because the nearest pumpkin patch is nearly an hour in one direction, the nearest apple orchard is over an hour in another, and strawberry farmers are few. But we have found these places where I can re-create my childhood in neatly cropped photographic images. Now we have added one more: a blueberry field.
Even the heat cooperated yesterday, the temperature dropping as the breeze picked up and thunder grew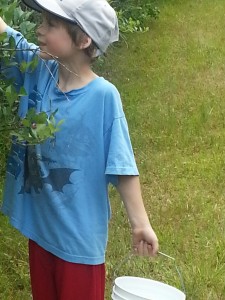 nearer. We got four gallons of blueberries that should have transformed into sixteen quarts when Scott and I froze them this evening. They only made twelve, but Blueberry Haven's owner wasn't doing any funny math. We ate a gallon on the way home. Nobody wanted lunch until it was almost time for supper.
And Caroline's protests aside, we celebrated a peaceful morning. Sam didn't need any time-outs, and the siblings didn't fight. Indeed, they formed an anti-parent car-hood-sitting alliance while Scott and I doggedly picked for those last fifteen minutes. We're pretty sure they would have staged a full-fledged sit-in if we hadn't filled our buckets when we did.
"I think we should go on a date out here," Scott told me. "Leave these two at home."
"I'm game. But we'll let them find out later. Right now, they've forgotten we exist for the electronics."
"No we haven't," said Caroline. "We're just picking our battles."
Touché, my dear. Maybe I'll make you come pick next time, after all.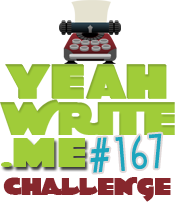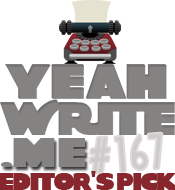 Jessie Powell is the Jester Queen. She likes to tell you about her dog, her kids, her fiction, and her blog, but not necessarily in that order.