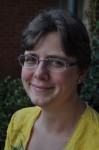 Hey book fans! If you're looking for a literary activity this weekend and happen to be in the Nashville area, the Southern Festival of Books runs from October 14-16 at and around the Nashville Public Library downtown. I'll be on the panel "Cons and Capers: The Many Faces of Crime Fiction" on Friday the 14th at noon, moderated by Robert Mangeot. My fellow panelists will be Holly Sullivan McClure, Erica Wright, and Killer Nashville founder Clay Stafford. All of these people fall into what I consider the "heavy hitter" category, in my books, so let me take a second to sing their praises.
Our moderator, Robert Mangeot, is the President of the Middle Tennessee Chapter of Sisters in Crime. His work has been published in Alfred Hitchcock Mystery Magazine, among others, and he has a story in the Anthony Award Winning Anthology Murder Under the Oaks.
Holly McClure hails from Atlanta, where she is a crazy mix of mystery writer and (among other things) ordained priest in the Celtic Christian Church. (I can think of almost no cooler title.) Her newest book, Conjurer, features a man holding terrible secrets who must violate his own beliefs in the name of love. Sound exciting? You haven't even gotten to the monster serpent yet.
Erica Wright's debut novel, The Red Chameleon… holy moly people, it was one of O, The Oprah Magazine's Best Books of Summer in 2014.  Her latest, The Granite Moth, follows the adventures of her serial PI Kathleen Stone. The series is deliciously noir in feel, and you don't want to miss a single title. As if that wasn't enough, she is Guernica magazine's poetry editor.
And then there's Clay Stafford, whose talents cannot be summarized in a single paragraph. I'm not even going to try.  He's done everything from music, to theatre, to television, to feature length documentaries, and that's not half the list.  Clay founded his own company at age 16, and that company has grown into American Blackguard, which hosts another of his brainchildren, the annual Killer Nashville conference. Since I wouldn't have a single published book without Killer Nashville, I'm more than a little awed to be sitting on a panel with the man. The anthology Killer Nashville Noir will not only give you a flavor for his writing, it will also give you treats from authors both well-known and new-to-the-field.
I've included links above for you to find out more about my fellow panelists and our esteemed moderator. If you want to learn more about The Southern Festival of Books, check them out on Facebook, Instagram, or Twitter.
Hope to see you there!

Jessie Powell is the Jester Queen. She likes to tell you about her dog, her kids, her fiction, and her blog, but not necessarily in that order.