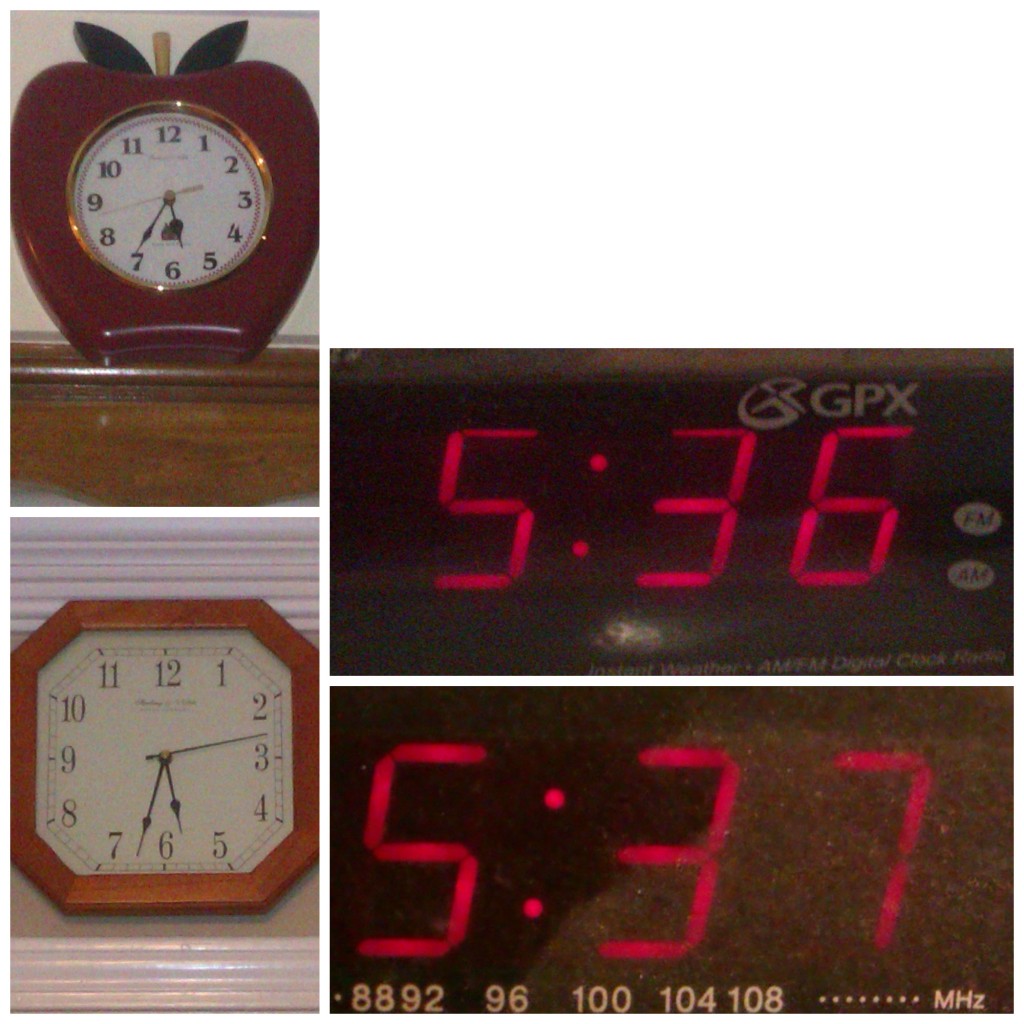 "What time did the ghost appear?" The spectrologist adjusted his laptop.
"Midnight."  Dana, the large woman sitting beside him on the couch, edged closer, looking over her shoulder.
"But…" The smaller woman, Beth, fidgeted in her chair. "That means it wasn't… wasn't midnight. If it's twelve o'clock in here, it's already twelve oh five in the bedroom and nearly …"
"But midnight exactly in this room." Again, Dana edged closer.
The sisters contradicted each other this way throughout the interview. What time did they eat dinner?  (Five, five oh five, quarter past five.) Go to bed? (Nine, nine oh five, nine fifteen).… Read the rest