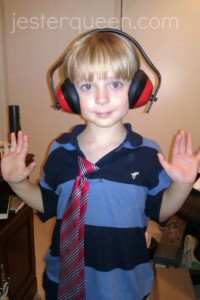 "Turn it
down
." Scott's face loomed as my door swung open.
"I had that closed."
"We can hear you in the kitchen."
"Yeah, Mom, it's too loud." Caroline poked her head under her father's elbow.
"You're only complaining because it's heavy metal. If I had the Beatles up, you'd be in here dancing."
"You've got Beatles? I want the Beatles!" Sam joined the fray with enthusiasm unreasonable for someone who should have been zoned out in front of the TV.
I clicked around until my desk stopped shaking with the gunshots of "For Those About to Rock, We Salute You."
Scott rubbed the back of his head.… Read the rest