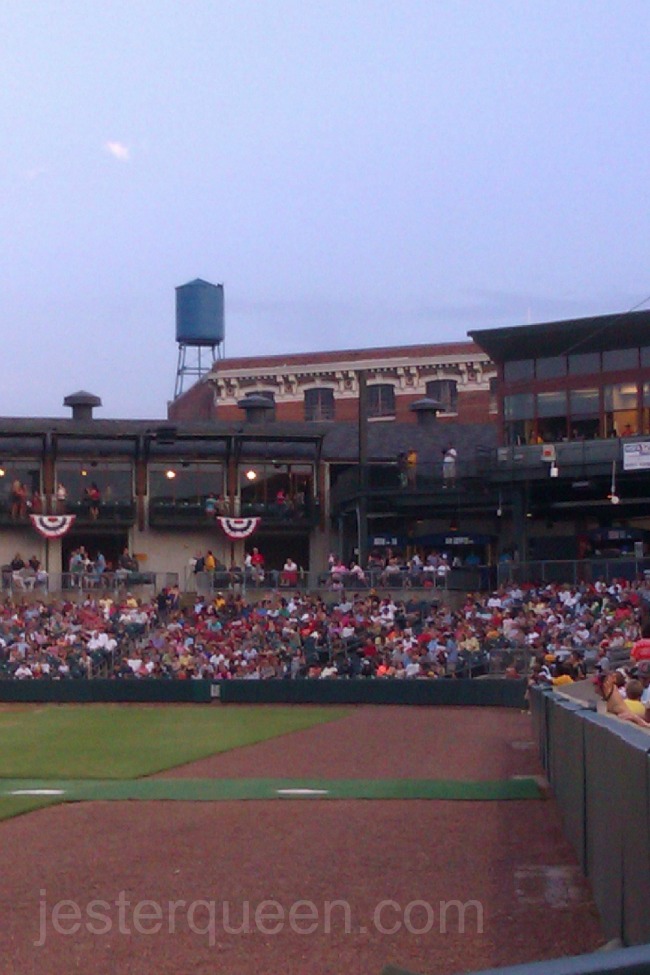 So I had a real mindfuck of a dream last week. I could tell it like a story, but I won't. It boiled down to this: I was granted my most fond wish – I got to move home, away from here. And I didn't want to go.
I wanted to go  because it's insane living as a liberal, agnostic, mentally ill, intellectual, feminist in Montgomery, Alabama. And I didn't want to go because noplace else in the country has private schools so cheap. And quite frankly, I doubt I'd fine one with such high quality.  No other professional ballet company would be so welcoming to my kids. There isn't another city ballet this laid back, period.
So the true part of the dream, the worst of the true part, was that I'm fucked. If I stay here, and at the moment, that's my only option anyway, I continue to drive people away simply by being myself. Not that I' m incapable of that elsewhere, but other places in the country, friends don't run in droves when they find out my politics. I've got a small posse of pals down here who are good with me as I am. But only one of them can rush to grab my kids at a moment's notice (thank GOD for you, Linda), and she's stuck just like me.
Please don't think that all of the conservatives, or Christians, or conservative Christians I know run around with their heads up their asses. They don't. The ones who stick with me in spite of our differences are actually some very very good people. But I'm lonely as hell.
If we moved (not that it's even an option), I'd have to homeschool the kids, which would be a house war, because Scott isn't a big fan of home schooling. And Caroline and I are like fire and gasoline. The child would probably wind up abused and miserable if I homeschooled her and bullied and embittered if I put her in a public school. She has no idea how bad school can be right now, because her experiences have been, with one small hiccup before we found Churchill, so very good.
Ballet costs would skyrocket, and the level of technical skill required of both of kids' age groups would jack up, too. They would probably both lose the only extra-curricular activity that both of them adore. And if they didn't lose it, they wouldn't be able to love it at this level. They wouldn't be in a city that uses every kid who tries out in its Nutcracker every year.
So the upshot is that, although I am not much keen on Montgomery, I've grown some roots here. I was talking with friends at a labor day picnic (Linda and her husband Robert, who are liberal like me; Beth and her husband Kelly who are staunch conservatives and a couple of the smartest sweetest people I'm just getting to know). We agreed that it's kind of sad to live in a city whose biggest calling card is that it's close to everywhere else (1 ½  hours to Birmingham; 3 or 4 to Atlanta or, in the other direction, the beach; 5 to Chattanooga or Nashville; 8 or so to Louisiana.)
But I think that conversation is really what triggered the dream. The two biggest advantages of Montgomery for me are very concrete, very local. And as much as I love those institutions, that realization has been reeling me around in one nasty bipolar spin. On the outside, I seem normal, but inside, I'm just this side of needing to throw books at the windshield.

Jessie Powell is the Jester Queen. She likes to tell you about her dog, her kids, her fiction, and her blog, but not necessarily in that order.