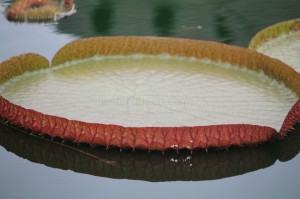 The telephone rang. Four jangles, then it stopped. For a minute, the room was quiet, then the phone buzzed again. Lucia heard it plainly. But she did not disturb her black shirt or lift her black jeans from the seat. Black, she sat still.  When the machine again went silent, another caller kicked to voicemail, Lucia turned her head to watch the front door.
She held her sisters in her hands, Jeanine in the left, Tina in the right.
Jeanine, nine, saluted. Above her green Girl Scout uniform, her arm lay bare in the glare of too bright sun. Tina wore a bikini and held a beer. Her exposed wrist flesh seemed far more vulgar to Lucia than the way her breasts threatened to explode out of the stringy top.
Lucia brought the pictures together and took them apart again. She put Tina on top and touched her slick mouth. Then she reversed them, Jeanine above, Tina below. She tapped the forehead Jeanine was using for her salute. She looked back at the door.
Three quick raps against the steel, and Lucia stood. She put her sisters on her coffee table, then picked Jeanine up again, leaving Tina alone with her beer in photographic forever. Lucia collected her suitcase and let herself out. In the empty house, the phone rang to life once more.
Her brother-in-law took her bag. "Are you ready to bring her home?" She followed Kallum down the walk to his waiting car.
He shrugged. "I don't know what to do if it happens again."
"You'll have me. Between the two of us, she won't ever be alone. Not even in the bathroom. Especially not in the bathroom. It won't happen again."
They got in the car, and Lucia rested Jeanine's picture on the center console. Kallum touched his wife's forehead, just as Lucia had touched it earlier. He turned the ignition, then the wheel. They drove together towards the life they already held stretched between them.
__________________________________________________________
We're painting those red doors BLACK this week at Trifecta
For the Scriptic prompt exchange this week, Laura gave me this prompt: I wanted my life to start – but in those rare moments when it seemed like something might actually change, panic shot through me.' –Curtis Sittenfeld.
I gave Michael this prompt: Cold air blew in from the front of the house, and I knew before I went into the kitchen that the door had been open all night.

Jessie Powell is the Jester Queen. She likes to tell you about her dog, her kids, her fiction, and her blog, but not necessarily in that order.