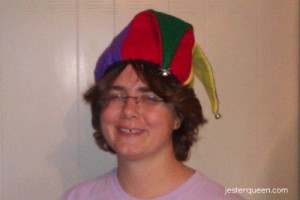 Welcome to the Jester Queen for a second time this Monday. Sorry, I couldn't leave the
first post
up on the front page for very long. And I have some exciting news to replace the Monday blues. Starting tomorrow, the Jester Queen is holding her first ever giveaway. I don't anticipate transforming my blog into a different kind of place. I'm just adding some fun to the mix. Is it advertising? Yeah. It is. But it's FUN.  I heavily weighed this. And I ultimately decided in favor of it.
I will never write content that is less than honest. (Yes, I know. Everybody says this. But look through my blog. I do not pull my punches for anybody.)
So if you do see a giveaway or review of some kind on my blog, then it's something that I genuinely fancy. Although this will be my first giveaway, I have written sponsored content before. (A week ago. I'm seriously new to this aspect of blogging. Anyway.) Eden Fantasys gave me a gift card for writing about their company. And OH MY GOD, what hilarious fun we all had with it!
The giveaway starting tomorrow is for custom business cards from Uprinting.com, and I really hope you'll come visit and enter to win. I've seen these cards. (I get a set for giving away a set! I'm in love with the leafy shaped ones.) They all look so nifty. They are the kind of cards a writer or blogger would want to carry.
Enough of that for now. Come back for more tomorrow (I plan to make Moby Dick into a comedy). In the meantime, here are some great ways to get to know me. If you're here from SITS and want to find out who I am, check my about page or this blog post.
For my tenth anniversary, I blogged about my wedding.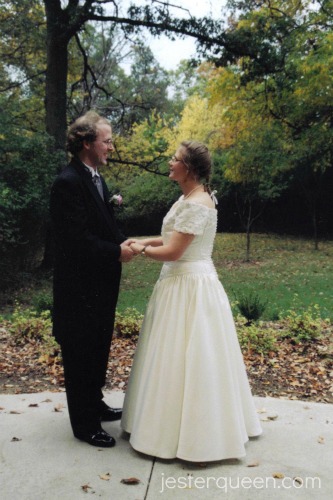 If you're here to learn about my kids on the spectrum, here is one of my favorites about Caroline and a recent romp with Sam.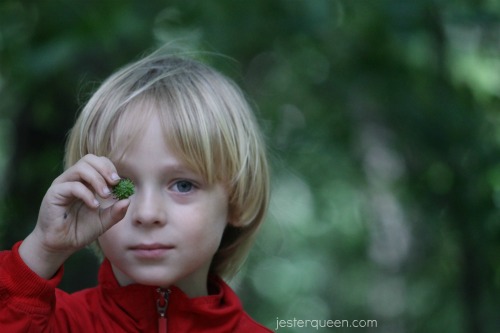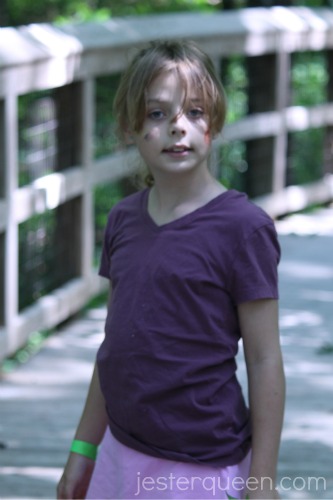 If you enjoy fiction, try a short story like this one.
Whether you're a regular visitor already or brand new today, please know that I value you more than I can say. This has been a year of change for me, and it will continue to be one, not only on my blog, but in real life as well. I have unparalleled support in the real world in the form of good friends and an awesomesauce husband. But having a supportive group of online friends, writers, fellow bloggers, and visitors is a constant source of wonder and strength for me.
Thanks for visiting everybody!
Jessie the Jester Queen

Jessie Powell is the Jester Queen. She likes to tell you about her dog, her kids, her fiction, and her blog, but not necessarily in that order.