Sam Part I
,
______________________________________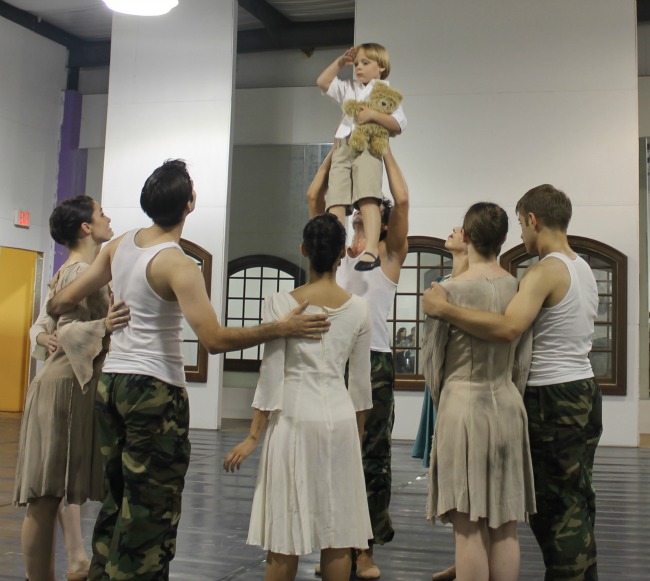 Chris Martin's voice permeated the studio, singing a lullaby straight to my son. "I will try to fix you. Lights will guide you home."  Sam's part hadn't even started yet, but I was already dabbing my cheeks.
The danseur playing the lieutenant general sat to one side in a chair. His ballerina wife threw herself forward in grief. And then the youth ballet corps rose up and pantomimed flying, flashlights aloft, bringing an imaginary man home to a family he didn't know.
For three minutes, Sam and Piper, playing the lieutenant general's children, waited on either side of the floor. And then they darted to center stage together in response to a cue I couldn't see.  It wasn't the dress rehearsal yet, but the children and youth corps were costumed. Sam never looked my way. He watched the danseur, Vlad, the ballerina, Nichole,  and his stage sister, Piper, as if they were already in the final performance.
As Sam ran in character, I superimposed the image of his red face dashing across the Baptist Hospital parking lot.
By the time he jumped out of my moving car two days after his fifth birthday, we had been trying to fix Sam for most of his life. The little kid who arched out of my reach and lurched into traffic looked exactly the same as this dancing boy, but that child had a broken soul.
He had been to three preschools and one daycare. We took him out of the daycare before they had to expel him for biting. The first preschool collapsed under its own weight. Then we removed him from a second by mutual consent with the directress, because he was simply out of control. And the third kept him on sufferance,  possibly out of pity, or maybe because even at his worst, he had a charming smile.
Only the ballet school never failed him. Every class, no matter his attitude, Miss Kyana welcomed Sam. She nurtured his bright spark when others couldn't see through his clouds. Five months after his psychiatrist prescribed the first mood stabilizer, the healing showed everywhere, most especially as he danced.
The music ended, and the director, Mr. Darren, said, "That was really good. I want to run through a couple of things with the little ones, and I'll see the rest of you tomorrow at the dress rehearsal. If you have questions, make sure you get them answered today before you go home."
The older girls departed, leaving a couple of the professional dancers and the youngest children. Mr. Darren turned to the little stage family. "OK Mr. Sam, now you pull off a smart salute. Keep your wrist straight. Just like that." Sam stood at ramrod attention as Vlad lifted him high overhead. The ballet director smiled. "Good job!"
"Mr. Darren," said Sam. "I tried to practice at home, but Daddy can't pick me up like that."
Mr. Darren smothered laughter in his shirt. "Well, Sam," he said in his soft Australian accent, "Your Daddy doesn't spend his whole day hefting things."
Miss Kyana added, "These guys are picking us ballerinas up all day long. I feel sorry for them."
"I'll pick you up!" Sam immediately tried to hoist his favorite teacher by the legs.
"You're going to have to work out a little while before you can do that," said Vlad. "Lift weights all day like me."
I wiped my face on my sleeve.  "Come on, bud. We need to get sis."
"I want to stay in rehearsal all afternoon!"  But he walked with me to the car.  I felt the dancers watching him all the way out.  Later, after I tucked both kids in bed, I started listening to Coldplay, trying to immunize myself against a song I never used to enjoy.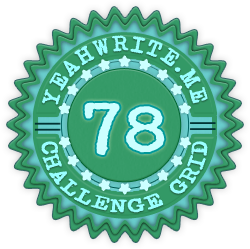 Jessie Powell is the Jester Queen. She likes to tell you about her dog, her kids, her fiction, and her blog, but not necessarily in that order.